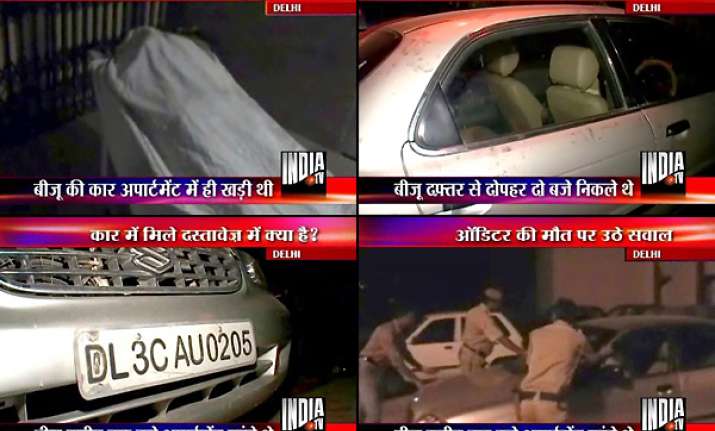 New Delhi, July 20: S S Viju, an auditor associated with Commonwealth Games 2010 was found dead inside his car near his home in East Delhi on Tuesday evening.
 
37-year-old Viju, according to his family, had left his office at around 2 pm, and reached Allahabad Bank apartments in Mayur Vihar at around 4 pm. He was inside his car, and after several hours, he was found unconscious. There were liquor bottles and eatables inside the car.
 
Viju was rushed to Lal Bahadur Shastri Hospital, where he was declared dead. Some important documents were recovered by police from the car. The body has been sent for post mortem.