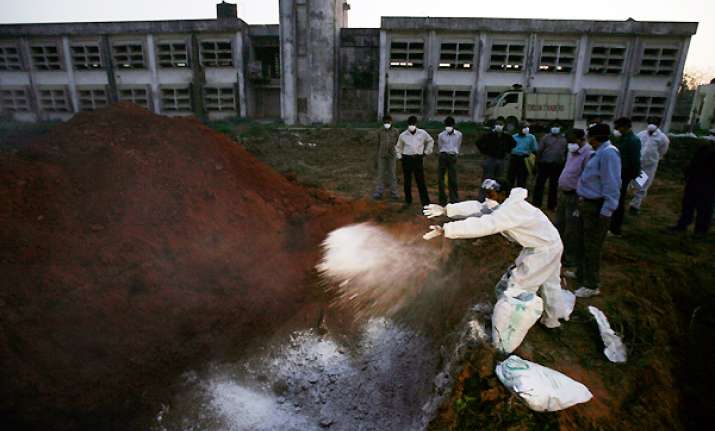 Bhubaneswar, Feb 6: Around 18,000 poultry birds were culled on Sunday in the state capital following detection of avian flu in a farm of the Central Poultry Development Organisation (CPDO) here.

The culled birds were buried in a huge pit dug for the purpose and elaborate arrangements made for disinfecting the area, a senior official in Fisheries and Animal Resources Development department said.

Out of the over 18,000 birds culled on the first day of the operation carried out at the CPDO, about 15,000 were chicks meant for supply to different poultry farms in the state, the official said.

Ten rapid response teams (RRT) have been formed to handle the situation. While five teams have been engaged in the culling operation, the rest were creating awareness among people urging them to cooperate in the process.

The culling operation was launched a day after the state government received an advisory from the Centre to eliminate poultry birds at the CPDO farm and a three km radius area around it, he said.

The operation was likely to be completed in three days, he said, adding the CPDO farm housed about 30,000 fowl, including many rare varieties used for breeding.

After completion of culling at CPDO, the RRT members would fan out across three km radius to cull birds raised in the domestic sector, particularly slum areas.

H5N1 virus was reported at the farm after culling took place at Keranga in Khurda district and Betanati in Mayurbhanj district last month, according to Fisheries and Animal Resources Development Secretary Satyabrata Sahu.