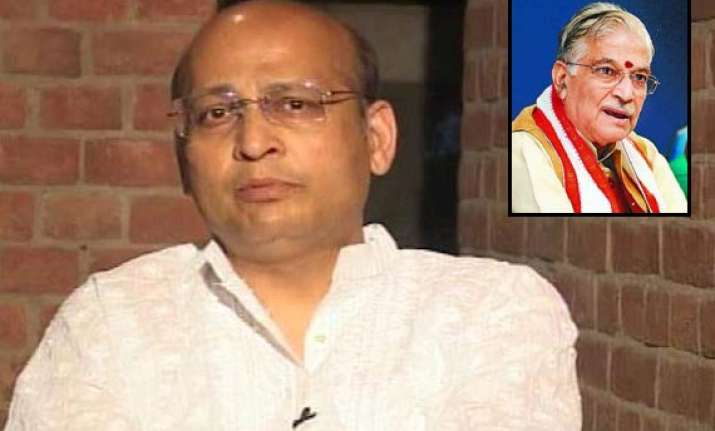 New Delhi, Aug 7: Congress today attacked Murli Manohar Joshi for re-circulating the controversial report of the PAC headed by him on the 2G scam saying it amounted to making the committee "partisan and motivated", a contention dismissed by BJP which found "nothing wrong" in the move.
"Clearly the Chairman and the BJP are bent upon making the Committee political, partisan and motivated. The PAC Chairman or the PAC are not oxygen generating medical units to breathe life into a constitutionally dead PAC report," Congress spokesperson Abhishek Singhvi said.
The controversial report on 2G scam that had questioned the role of Prime Minister Manmohan Singh and former Finance Minister P Chidambaram was returned by Speaker Meira Kumar suggesting it was not supported by the entire PAC whose term ended on April 30.
Holding that after rejection of the earlier report, none exists in law or fact, Singhvi said proceedings, if any, have have to commence de novo.
"Secondly, it has to be decided whether it is more appropriate for a larger or more specific committee like the JPC set up for this purpose to look into the matter or the PAC, which is general, is riven with a vote of no-confidence in its Chairman and holds no live reference on the 2G issue as of now," he said.
BJP, however, supported Joshi's move saying there was nothing wrong in it.
"The report was sent to the Speaker and the Speaker said the report has not been adopted. So naturally, if the report has not been adopted by a committee, then it has to be circulated to be adopted. So if it has been circulated, there is nothing wrong in it," senior party leader S S Ahluwalia said.
Joshi had on August 6 circulated the report to the PAC members with a forwarding letter that he was sending them the draft report again after consulting legal experts, rules of procedures and "past precedents".
In his letter to the members, Joshi said he has consulted the experts, looked into precedents and referred to rule books and he believes the draft report is the "unfinished agenda of the previous PAC". PTI