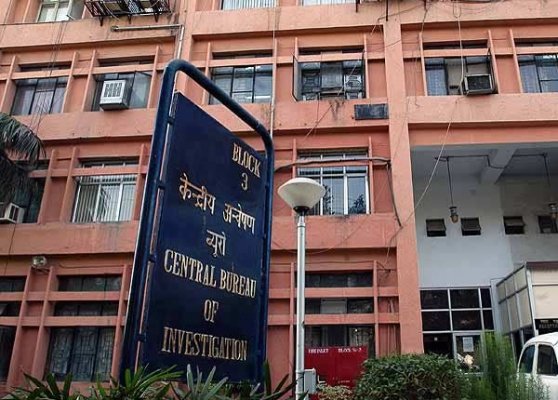 New Delhi: Senior officials of Securities and Exchange Board of India (SEBI) were today questioned by CBI in connection with the multi-crore rupees Saradha chit fund scam to ascertain whether the regulatory body had failed in its duties to monitor the surge of Ponzi firms in West Bengal and Odhisa.
CBI officials visited the SEBI office in Mumbai and examined three Executive Directors from the regulatory body's Collective Investment Scheme department to know about the schemes floated by Saradha Realty, official sources said.
The schemes floated by Saradha Realty were found by SEBI to be illegal CIS activities and the regulator in April last year passed an order against the company and its promoters.
This order was passed three year's after SEBI received a complaint from West Bengal's Director Economic Offences Investigation Cell (EOIC) informing that Saradha Realty India Limited is collecting money from the public particularly in rural areas of the state.
Recently, SFIO (Serious Fraud Investigation Office) also submitted a report to the government on Saradha case and found the Group to be running 'ponzi' schemes, where returns were being given to older investors through money collected from new subscribers to such schemes.
CBI had earlier questioned Assistant General Managers and Legal Officer of SEBI in this connection.
After registering nearly 50 cases to probe Saradha scam on the directions of the Supreme Court, CBI was also looking into the role of SEBI, authorities under the Companies Act and Reserve Bank of India (RBI).
"Investigation conducted so far puts a question mark on the role of regulatory authorities like SEBI, Registrar of Companies and officials of RBI within whose respective jurisdictions and areas of operation the scam not only took birth but flourished unhindered," a bench headed by Justice T S Thakur had said in its order earlier this year.
Saradha Group's chief Sudipta Sen was arrested by West Bengal Police in Kashmir last year. Kunal Ghosh, a Trinamool Congress MP, was also arrested on November 23 last year in connection with the scam. Ghosh was the media CEO of Saradha Group of Companies.