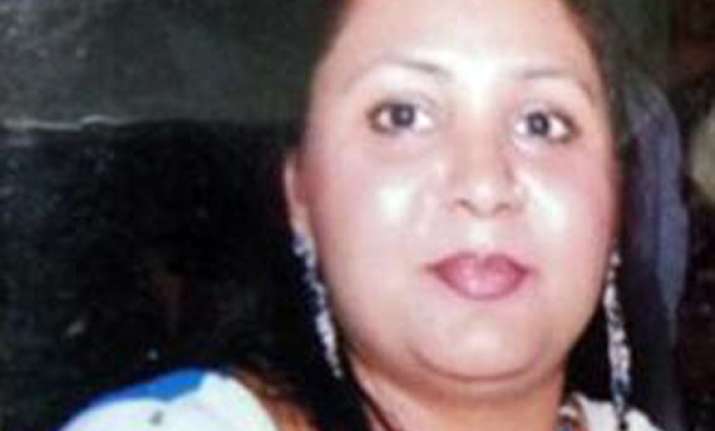 New Delhi: The wife of BSP MLA from Uttar Pradesh Haji Aleem was killed allegedly by her two stepsons here over a property dispute, Delhi Police yesterday said.
A senior police official said that the Bulandshahr MLA's 40-year-old wife Rehana was murdered allegedly by Danish and Anas - his two sons from his first wife  and their driver Mohd Nadeem.
"Nadeem (30) has been arrested this morning from Shaheed Nagar, Seemapuri Border here while her two stepsons are yet to be arrested," the official said.
Rehana, the second wife of Aleem, was found murdered on October 9 morning at her New Jafrabad residence in North East Delhi while he was out of India for Haj.
The official said that Aleem returned the next day and was in Bulandshahr during Rehana's last rites.
According to police, breakthrough in the case came following Nadeem's arrest who disclosed to them the entire plot of the gruesome murder. "Relations between Aleem and his first wife Kehkasha and her two sons Danish and Anas were not cordial. Aleem often used to have argument with them over petty issues. The two sons had objected over a property learnt to be worth Rs 1 crore owned by Rehana in Delhi," said a police official.
Danish and Anas also had a personal grudge against Rehana as they felt Aleem did not love them and their mother because of her. This had become a bone of contention between Aleem and his two sons following which they decided to eliminate Rehana.
"On the night of October 8, the trio reached Rehana's New Jafrabad residence with an intention to kill her in an SUV. It was Anas who had a friendly entry in Rehana's house. Anas took Danish and Nadeem inside Rehana's house.
"Initially, they had tea with her. However, they soon started arguing with her and Danish opened fire on Rehana. Nadeem joined him and stabbed her twelve times," said a senior police official.
After committing the murder, the trio fled from the crime scene in their SUV.
During investigations, police learnt that on the morning of October 8, Danish, Anas and Nadeem had departed from their house Bulandshahr in the SUV. Evidence indicated that these three were at the scene of crime at the time of the incident.
Police teams carried out raids in many places in Bulandshahr, Meerut and Delhi and finally nabbed Nadeem who
spilled the beans.
"We are conducting raids to nab Danish and Anas. Earlier they were seen in Paharganj area. We suspect that they have fled to Lucknow," said the police source.
Rehana married Aleem in 1990-91. The couple has no children. Aleem has 28 cases pending against him while his brother is named in 16 cases.