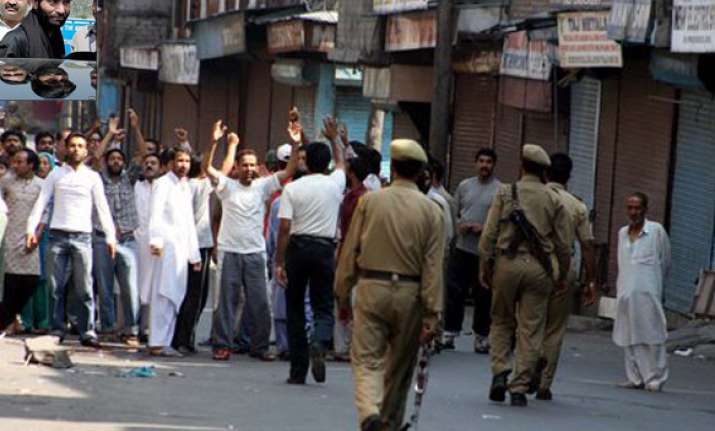 Ajmer, Feb 11 :  A shoe was flung at Jammu and Kashmir Liberation Front(JKLF) chief Yasin Malik today when BJP activists staged a protest against his visit to this pilgrim town in Rajasthan.
Police said the shoe however missed Malik, who was standing on the third floor of a hotel in Ganj locality where he is staying for the last two days.
Demanding that Malik be asked to leave the city immediately, BJP workers led by party MLA Vasudev Devnani burnt an effigy of him and shouted slogans against the separatist leader in front of the hotel.
"We cannot tolerate the presence of anti-social elements like Yasin Malik in the holy city," Devnani said, Devnani said a memorandum has been submitted to District Collector Manju Rajpal demanding that Malik be asked to leave this city immediately.
"While BJP activists were stopped from unfurling the national flag at Lal Chowk in Kashmir, an anti-national person is roaming freely in the country and we are against it," the legislator said. Malik offered prayers at the dargah of Sufi saint Khwaja Moinuddin Chisti yesterday, sources said. PTI