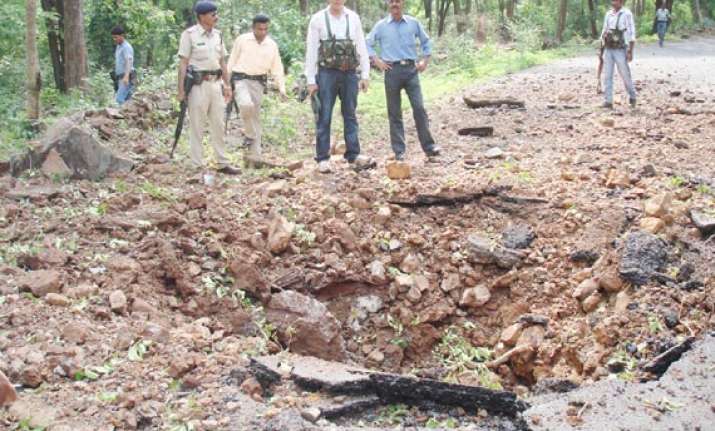 Bacheli (Chhattisgarh), June 22: Maoist militants triggered off a landmine Friday in Chhattisgarh's Dantewada to blow up an anti-landmine vehicle carrying 14 policemen but missed the target, police said.
"A patrolling party of 14 policemen were on their way to Bacheli town when Maoists triggered a blast at Nerli Ghati but it marginally missed the target," Dantewada Superintendent of Police Narendra Khare said.
"It was a massive blast in which at least 25 kg of explosives were used, which created a deep crater at the site," hee said.
He added that after the blast, rebels opened fire on policemen who retaliated. The gunfight went on for about an hour.
Bacheli is a small town about 30 km away from Dantewada district headquarters and about 420 km south from Raipur.
Maoists have stepped up their violence activities in the state since last month. Dozens of armed rebels had Thursday late night carried out an attack on a police patrol in Kondagaon district's Keshkal area in which a policeman was killed and two of his colleagues were wounded.
Maoists had also hit a convoy of the country's ruling Congress in Sukma district May 25 in which up to 30 people were killed, including state Congress chief Nandkumar Patel and Congress leaders V.C. Shukla and Mahendra Karma.