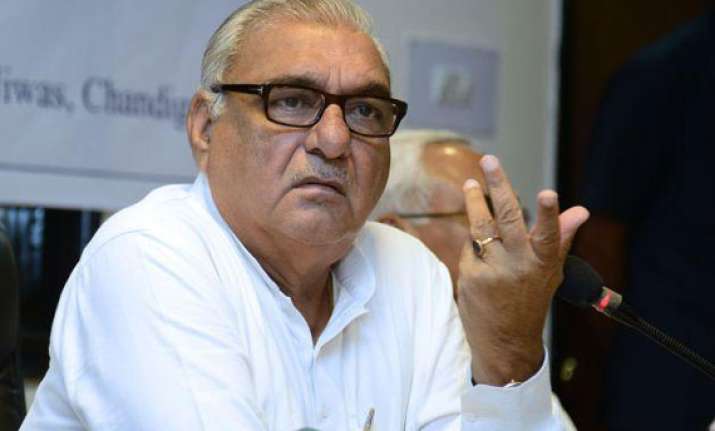 Chandigarh: Haryana Chief Minister Bhupinder Singh Hooda today announced to give a weightage of 25 marks to widows of defence personnel of state in recruitment for the post of Anganwadi workers.
Hooda announced the decision while addressing the Civil Military Liaison Conference 2014 held at the Western Command Headquarters in Chandi Mandir near here, an official release said.
Widows of defence personnel were already being given weightage of 15 marks in recruitment to these posts, it said.
The State government has decided to give employment in Class III and IV posts to one eligible living spouse or dependent child of a martyr of the Armed Forces or para-military forces who is killed in action in border skirmishes, terrorist attacks or riots, it said.
Haryana has always been in forefront in honouring its brave soldiers and officers who have made supreme scarifies in the service of the nation, Hooda said.