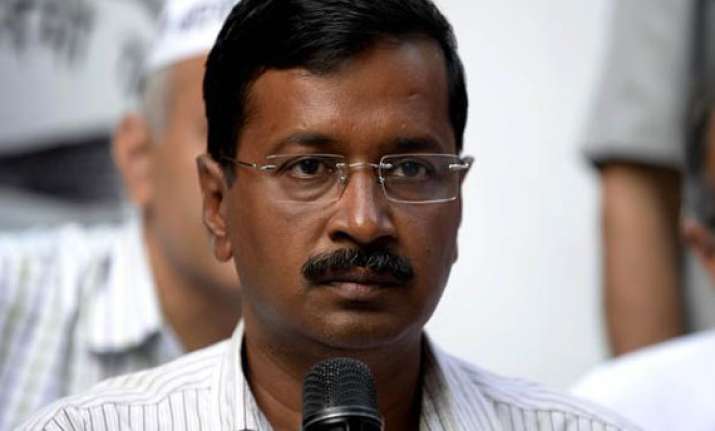 New Delhi: After its drubbing in Lok Sabha elections in the national capital, some AAP MLAs today mooted the proposal for the party to once again form the government in Delhi, with support from either BJP or Congress.
At a meeting of its top leaders, including Arvind Kejriwal, some AAP legislators, who claimed to be around 20 in number, are said to have conveyed to the leadership that the party should make a fresh attempt at forming the government.  Sources said party MLA Rajesh Garg mooted the idea while describing Kejriwal's decision to resign in February after 49 days in power as one of the major reasons behind AAP's poor showing in the city in Lok Sabha polls.  The Rohini MLA is believed to have said that the party should consider forming the government so that people may benefit from the move.
"This proposal was greeted positively by some 20 AAP MLAs present at the meeting. Kejriwal and other senior leaders heard the views of the MLAs, but did not comment. The legislators left it to the Political Affairs Committee to take a decision on this," said an AAP MLA on condition of anonymity.
"What is wrong if we formed the government for the welfare of the people. There is nothing wrong in asking for support on a conditional basis," said another AAP MLA.  Meanwhile, reacting to the news of the proposal by the AAP MLA, Delhi Congress's chief spokesperson, Mukesh Sharma, said, "Kejriwal betrayed the people of Delhi and Congress is not thinking about extending support to him if his party tries to form a new government.