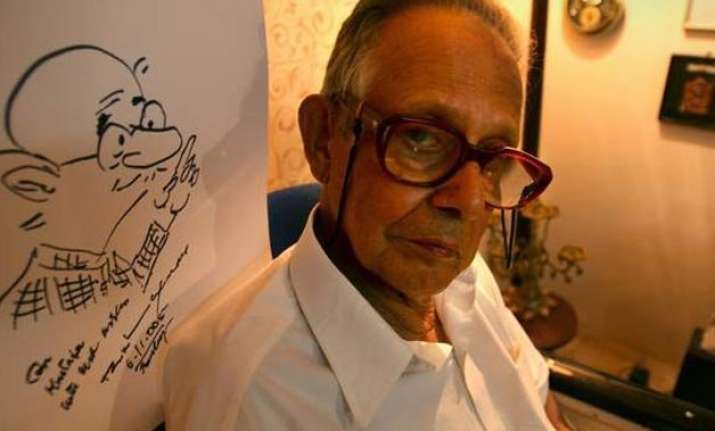 New Delhi: One of the greatest artists of India, RK Laxman is most extensively known for his 'The Common Man' sketches. He was not just a cartoonist but journalist, illustrator and humorist who, through his art gave birth to political satire in India.
Although, he Laxman is mostly known for his work on the The Common Man, he had created many iconic sketches in his lifetime.
His website, launched today, lists his 5 most famous artworks.
On RK Laxman's 94th birthday today, we bring you his 5 most notable works:
Lord Ganesha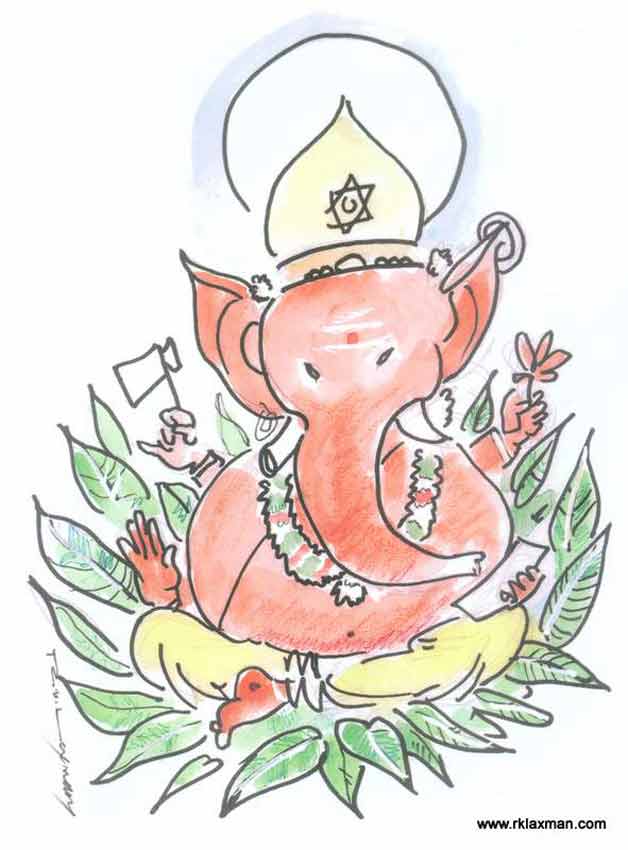 The Hindu deity of prosperity - Laxman's sketches of Lord Ganesha in different forms was one of his favourite piece of art.
Crow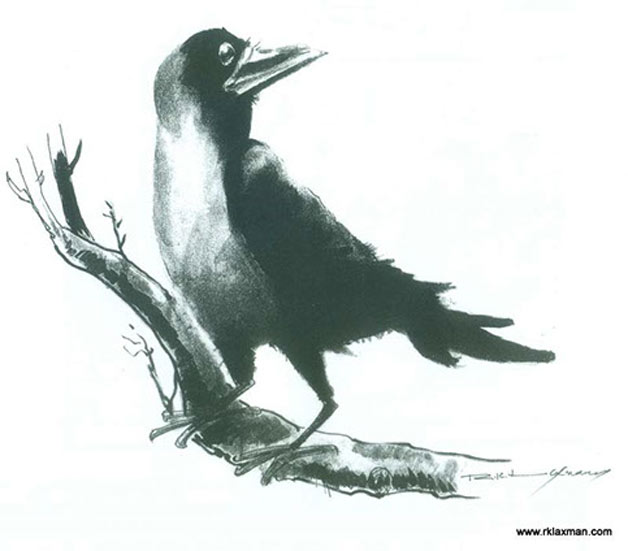 Laxman said, "As a child, crow attracted me more than any other bird because it was alive on the landscape. My mother encouraged me to draw crows and told me that crow is the avian mode of transport for Saturn, Lord Saniswara of the Hindu Pantheon".
Common Man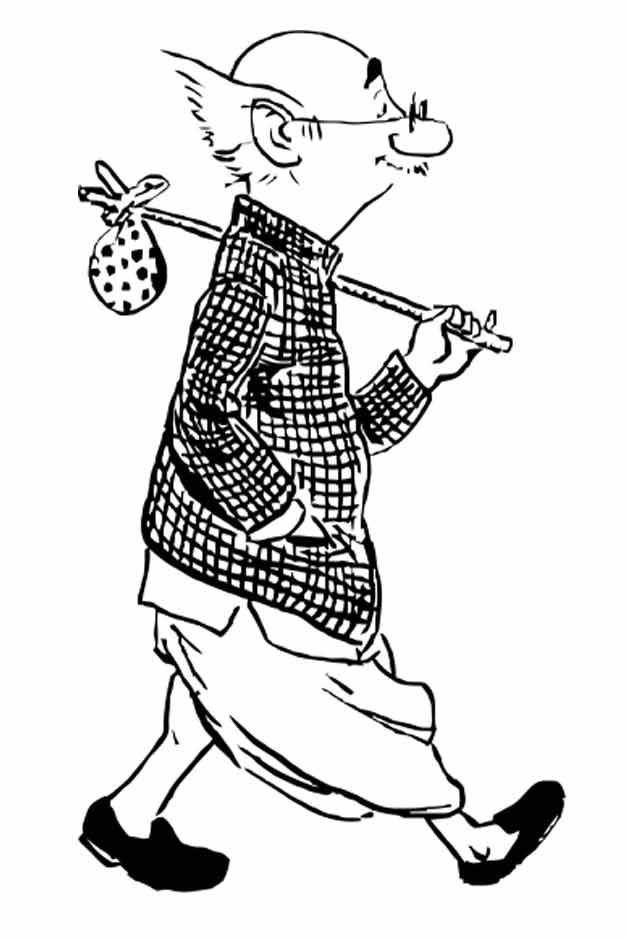 The common man is the creation of author and cartoonist RK Laxman. The Common Man, created in the year 1951, represents the hopes, aspirations, troubles and, perhaps, even foibles of the average Indian.
Laxman once said of his Common Man, "He's been with me throughout my career. I did not find him. He found me… I would say he symbolizes the mute millions of India, or perhaps the whole world, a silent spectator of marching time."
Malgudi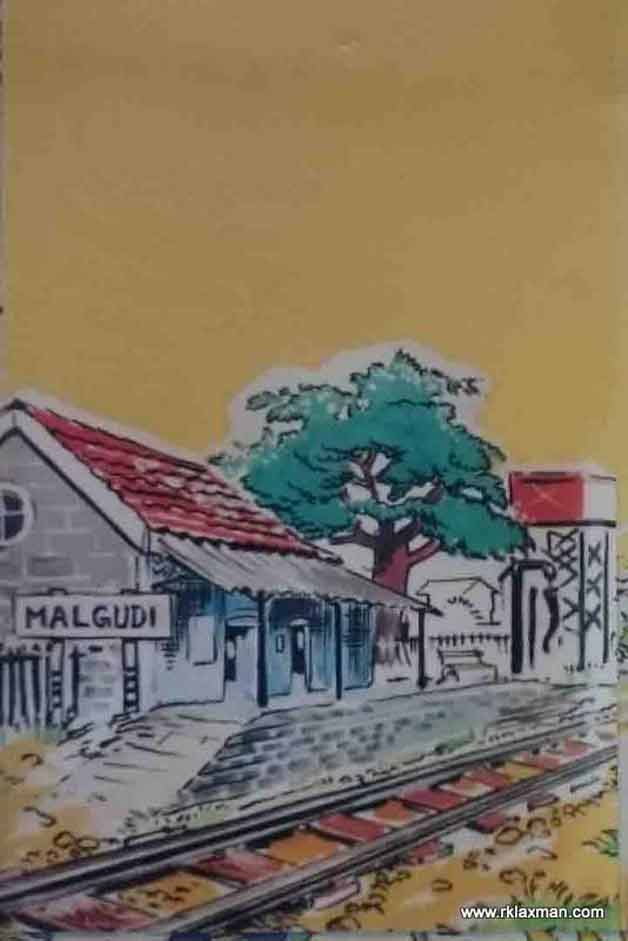 Malgudi is a fictional village featuring in all the novels written by Laxman's brother and noted novelist RK Narayan. The sketch of the village Malgudi was created by RK Laxman.
Gattu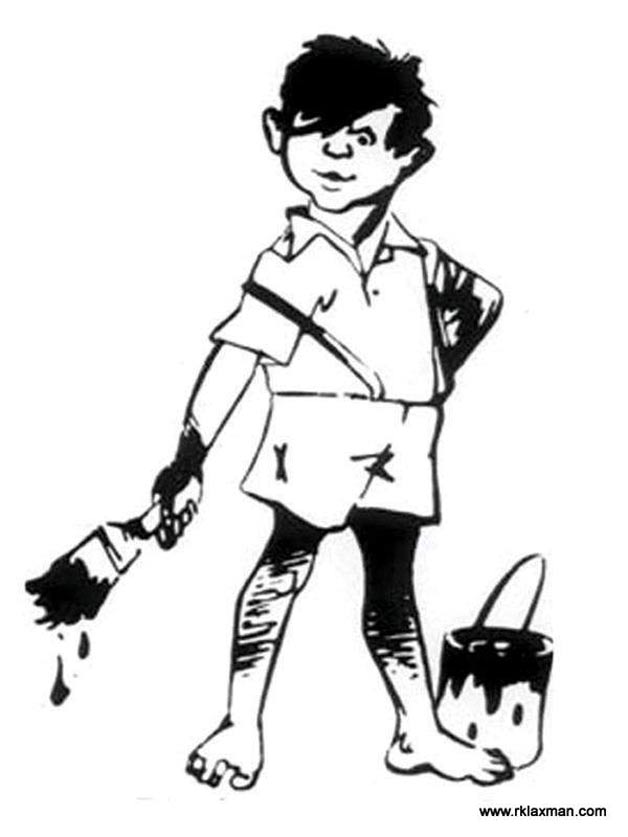 Gattu was a Mascot created by Laxman for Asian Paints. When he was asked to draw a mascot for the company, he was smoking and looking for some inspiration. Through the cloud of smoke he saw the image of a little boy with a paint- brush take shape. And "Gattu" mascot was born.