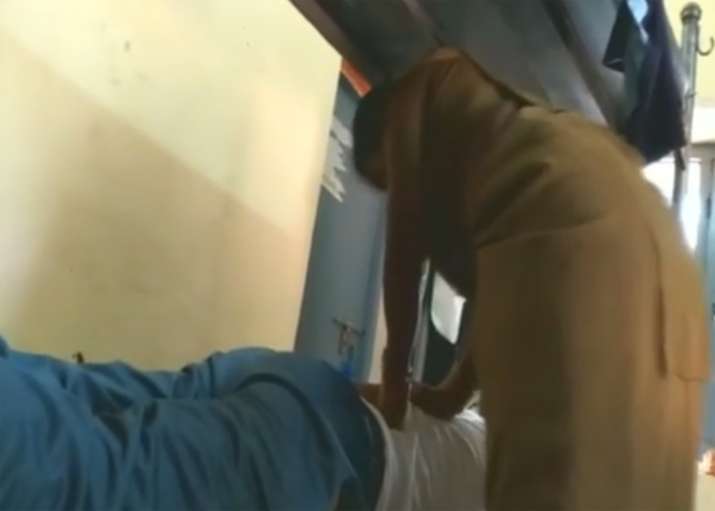 An assistant sub-inspector (ASI) of the armed reserve wing of police in Telangana's Jogulamba Gadwal district was today suspended for alleged misconduct, after a video purportedly showing him getting a "massage" from a woman home guard went viral. 
ASI Hassan has been placed under suspension for his "misconduct", said Deputy Inspector General of Police, Hyderabad Range, M Stephen Raveendra, a PTI report said. 
In the video, which went viral on social media this week, a woman home guard in uniform, posted at the armed reserve unit at the district headquarters, was purportedly seen pressing the back of a man lying on a cot. 
Superintendent of Police (SP) M S Vijay Kumar had said on Monday that the alleged incident occurred around four-five months ago at the armed reserve headquarters in the district.
#WATCH: An Assistant Sub-Inspector gets massage done by a woman home guard in #Telangana's Jogulamba Gadwal. (Source: Unverified) pic.twitter.com/B0s0cskKlk

— ANI (@ANI) November 14, 2017
Kumar said he had ordered a probe immediately after the video came to his notice yesterday. 
The ASI was apparently suffering from a backache and had requested the home guard to press his back which she did willingly, the SP said. 
Earlier this month, the Rachakonda Police here had ordered an inquiry after a video, purportedly of an inspector in Hyderabad getting a "massage" from a home guard, went viral. 
However, the inspector had denied the charges saying he was not the person in the video, which he termed as fake. 
(With PTI inputs)