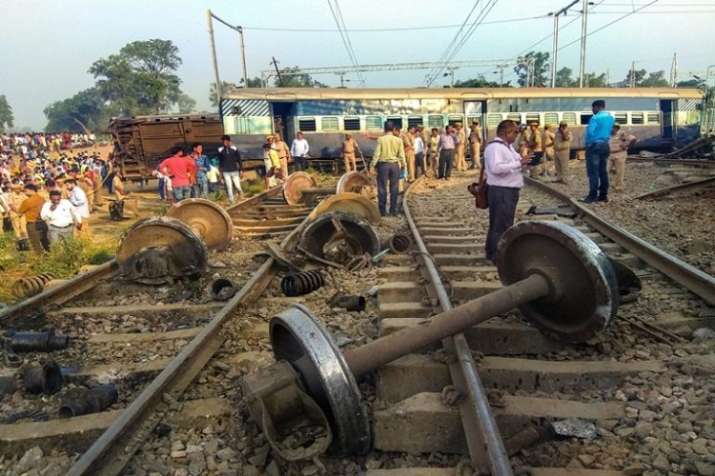 The toll in derailment of New Delhi-bound New Farakka Express rose to seven on Thursday with two of the injured people succumbing to their injuries at hospitals in Lucknow.
Five coaches and the engine of the New Farakka Express derailed near Rae Bareli, early Wednesday killing five people and seriously injuring nine. 
Divisional Railway Manager (DRM), Northern Railways, said, "Two of the injured died on Thursday... with this, the toll in yesterday's derailment incident has gone up to seven."
Rinku (28), who was brought to the KGMU Trauma Centre in Lucknow in a very bad state, and 11-year-old Sughandh admitted at the Trauma Centre of SGPGI with multiple fractures, died early on Thursday.
The DRM said one of the tracks on which rail traffic was disrupted following the derailment was repaired and opened for train movement Thursday morning, while work on the other track is likely to be completed by evening.
According to Railway officials in Delhi, a signal inspector and an electrical signal maintainer were suspended to facilitate a probe into the derailment of the train since the indications were that the cause of the accident was prima facie wrong signalling.