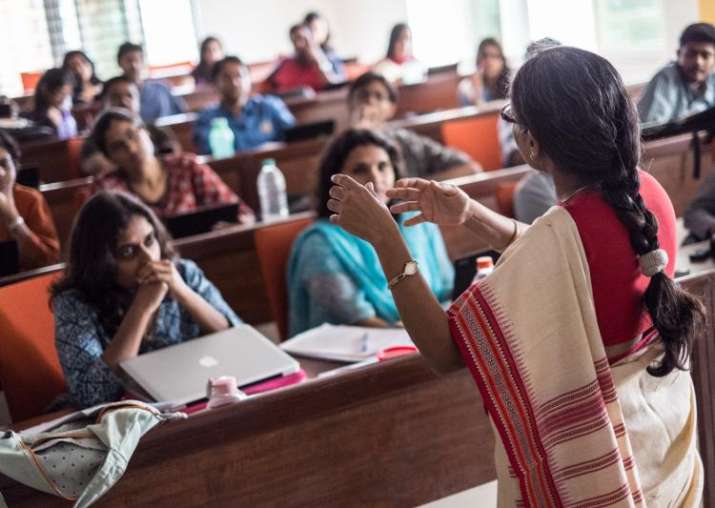 In an attempt to set up a national teachers' portal and detect "fake teachers" in the country, the Ministry of Human Resource Development has profiled at least 60 per cent of more than 15 lakh university and college teachers, complete with individual details such as religion, caste, Aadhaar and phone numbers, in the last four months. 
According to a report in The Indian Express, those, who are yet to furnish their personal details, have another month to do so. 
The HRD ministry is planning to set up a similar students' database next year, says the report. 
"We believe there are a lot of ghost lecturers. These are teachers who show up in multiple institutes, the ones not run by the government. Individual details such as Aadhaar numbers will help us identify such duplication," R Subrahmanyan, Additional Secretary, HRD Ministry, was quoted by The Indian Express as saying. 
Admitting that details like religion and caste will not help check "duplication", Subrahmanyam said that "those parameters were already part of the survey process". 
He further said that with the individuals providing these details on their own, the workload of the institutes will be reduced as they used to prepare the abstract for the Ministry in the past. 
While the government has been conducting the annual All India Survey on Higher Education (AISHE) since 2010-11, this is the first time that individual profiles of the teaching staff has been sought. 
Until last year, every institute provided generic data on their teaching staff like designation, selection mode, gender, category (general/SC/ST/OBC), religion (Muslim/minority) and disability. 
According to the report, for AISHE 2016-17, in addition to the existing data collection format (DCF), a new Teacher Information Format (TIF) has been introduced "to collect data on teachers' profile to create 'Gurujan' — a teachers' portal (gurujan.gov.in)".
Asked if the University Grants Commission (UGC) was instrumental in introducing the TIF in AISHE this year, Professor Ved Prakash, whose term as the Commission chairman ended earlier this month, said: "The HRD Ministry conducts the survey and analyses the data. The UGC only helps by asking the institutes to provide data. You have to talk to the Ministry about the survey formats."