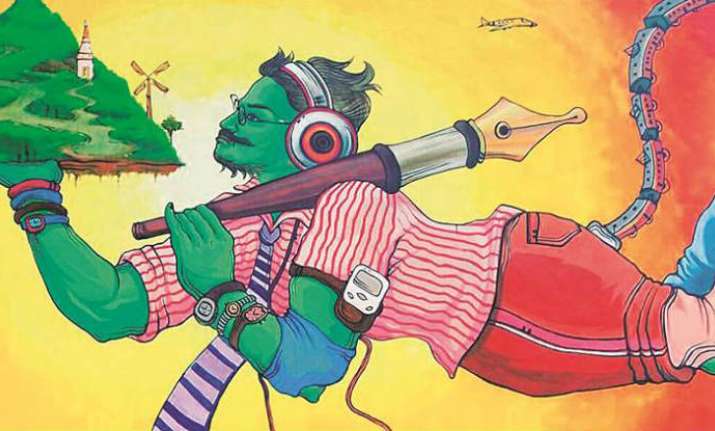 The Indian Institute of Technology-Bombay's annual cultural fest 'Mood Indigo' has run into trouble with political outfit Shiv Sena dubbing a wall painting depicting Lord Hanuman carrying a mountain in one hand and a pen in the other instead of a mace as inappropriate for hurting religious sentiments.

 

The painting was removed on Monday after Sena workers marched into the campus and threatened not to allow the fest to continue until the painting was removed and an apology was tendered to them.

 

Stall owners and food vendors adjacent to the painting said that an argument ensued.

 

The Shiv Sena workers who barged into the campus were following the directions of local MLA Sunit Raut and Sean leader Datta Dalvi.

 

"The painting was in bad taste. It hurt the religious sentiments of many people. This is not the way to portray a Hindu deity like Hanuman. Students should not have portrayed the deity like that," said Dalvi.

 

Police presence on campus was intensified as a precaution in the case of any altercation.

 

Both the school administrator as well as the student coordinator Akhil Dhoot gave a written apology to the Sena workers and took down the painting.

 

When asked for a comment, Akhil Dhoot said that it was a "petty issue".