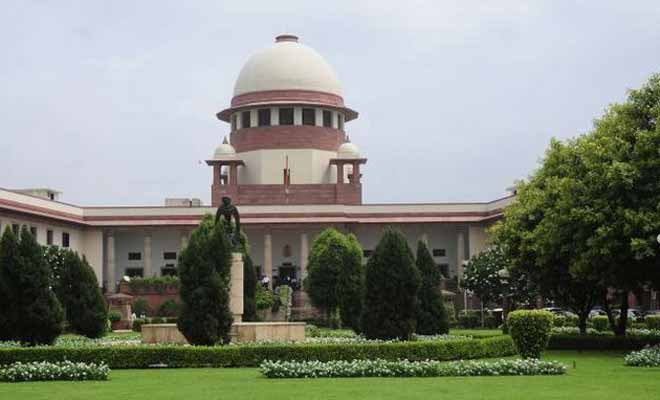 The Supreme Court today refused to entertain a plea seeking to make playing of the national anthem mandatory in all courts before the start of proceedings.
Rejecting to the plea filed by BJP spokesperson and lawyer Ashwani Kumar Upadhyay, the SC bench comprising justices Dipak Misra and Amitava Roy said that its November 30 judgment making playing of national anthem mandatory in cinema halls should not be overstretched. 
"Whether right or wrong, our order should not be overstretched. Bar (referring to Upadhyay) should show some retrain," the bench was quoted as saying by Deccan Chronicle.
The SC bench had earlier asked Attorney General Mukul Rohatgi to assist the court in this matter by sharing his view on the plea.
Mukul Rohatgi then submitted that the petitioner should file a proper application in this matter.
On Wednesday, the Supreme Court mandated all cinema halls in the country to play the national anthem before a film is screened "for the love of the motherland".
The apex court further added that all viewers must stand up and all doors of cinema halls be closed at such times to stop people from moving around.