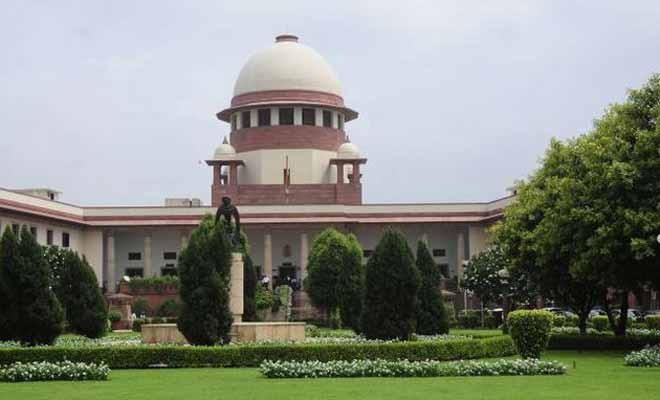 The Supreme Court today issued notice to the central government while hearing a plea challenging the constitutional validity of 'triple talaq'.
The plea was filed by a Muslim woman Ishrat Jahan who has challenged the Constitutional validity of 'triple talaq' to end a marriage.
Terming Section 2 of the Muslim Personal Law (Shariat) Application Act, 1937  "unconstitutional", the petitioner Ishrat Jahan has asked the Supreme Court to  clarify whether an arbitrary and unilateral divorce through triple talaq can deprive the wife of her rights in her matrimonial home as well as her right to have custody of her children.
In her plea, Ishrat Jahan further points out that Section 2 of the Muslim Personal Law violates fundamental rights guaranteed under Articles 14 (equality), 15 (non-discrimination), 21 (life) and 25 (religion) of the Constitution.
After hearing the arguments of her counsel, the apex court bench tagged her plea with other pleas on the same subject which are pending in the Supreme Court.
A batch of similar petitions is being heard by a bench headed by Chief Justice T.S. Thakur and notices have already been issued to the All India Muslim Personal Law Board and others.
On July 29, the apex court had clearly said that it was in favour of a wider debate on the petitions challenging the validity of triple talaq.
Shaista Ambar, President of All India Muslim Women Personal Law Board (AIMWPLB), has also demanded abolition of the 'triple talaq' system.