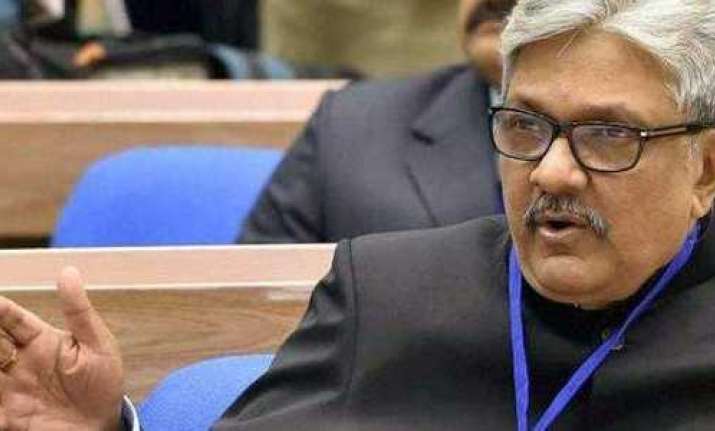 The Supreme Court Collegium on Friday agreed in principle to reiterate its recommendation for elevating Uttarakhand Chief Justice Justice K M Joseph as apex court judge. 
Earlier in the day, a meeting of the five-member Collegium was held to discuss the issue of reconsidering the name of Justice K M Joseph for elevation to the apex court, after it was returned by the Centre.
Quoting official sources, PTI reported that  all five members of the Collegium- Chief Justice Dipak Misra and Justices J Chelameswar, Ranjan Gogoi, M B Lokur and Kurian Joseph-  deliberated on the issue for nearly an hour. 
However, details on the outcome of the meeting are still awaited. 
The decision to convene the meeting was taken by the Chief Justice of India  late Thursday evening.
On May 9, Justice J Chelameswar, the senior-most judge of the apex court, had written a letter to the CJI urging him to convene the Collegium meet to urgently forward Justice Joseph's name to the Centre. 
The government had on April 26 returned the Collegium's recommendation to elevate Justice Joseph seeking its reconsideration, saying the proposal was not in accordance with the top court's parameters and there was adequate representation of Kerala in the higher judiciary from where he hails. It had also questioned his seniority for elevation as a judge of the apex court. 
According to an apex court official, Justice Chelameswar, in his letter sent to the CJI, had conveyed that he was reiterating his decision favaouring elevation of Justice Joseph as the judge of the top court as there was no change in the circumstances that had led the Collegium to recommend his name to the government on January 10. 
It is also learnt that Justice Chelameswar, who retires on June 22, has responded to all the points raised in the communication to the CJI by Law Minister Ravi Shankar Prasad expressing reservations on the elevation of Justice Joseph. 
The meeting of the Collegium was expected to take place on May 9 but Justice Chelameswar was on leave. 
Justice Kurian Joseph, during his visit to Kerala last week, had also reportedly made it clear that he was in favour of reiterating the recommendation of the Collegium on the issue concerning the Uttarakhand Chief Justice.
Watch video: SC Collegium agrees to reiterate Justice Joseph's elevation
(With PTI inputs)