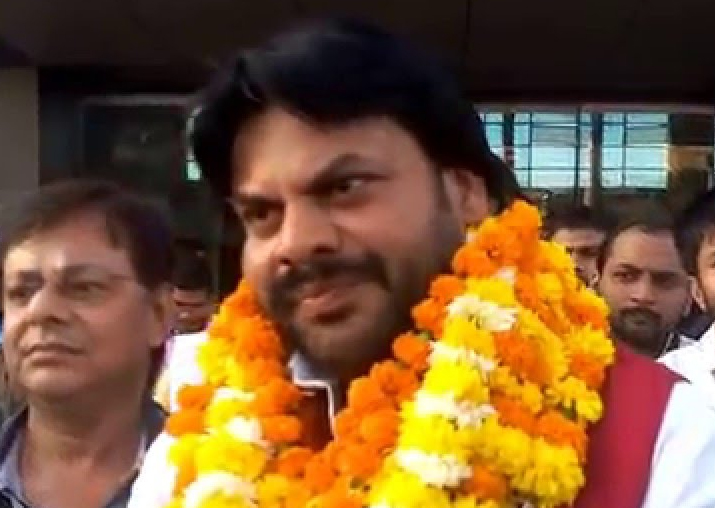 A RJD MLA has been booked for allegedly abusing and assaulting headmaster in-charge of a government school in Rohtas district, a charge denied by the legislator. FIR was registered against RJD MLA from Karakat, Sanjay Kumar Singh Yadav at Karakat police station on the written complaint of Headmaster In-charge of the government high school, Ramvriksha Paswan yesterday, Sub Divisional Police Officer (SDPO), Vikramganj, Neeraj Kumar said today.
Paswan in his complaint alleged that the MLA hurled abusive words on 14 other teachers too on Monday last to express his anger over the school not providing two buses to him for ferrying supporters for RJD rally on August 27 last in Patna. School Principal Vikas Maurya was on leave that day and Paswan was officiating in his absence.
In the complaint, it was alleged that the MLA moved in class rooms and threatened teachers with dire consequences. "Police is investigating into the matter," the SDPO said.
But, RJD MLA denied the charges. "Fabricated charges have been levelled against me," the Sanjay Kumar Singh Yadav told PTI today.
The MLA said he had visited the school in the capacity of being ex-officio chairman of the school management committee to seek explanation over parents complaints of the school illegally charging "extra money" in the name of registration for board exam and issuing school leaving certificate.
"A large number of locals who had been making complaint to me were with me and some of them even recorded the visit to the school in their mobile which could be verified to nail the lies," he added.
The MLA said he met Rohtas District Magistrate Animesh Parashar today and urged him to probe complaint against the school officials.