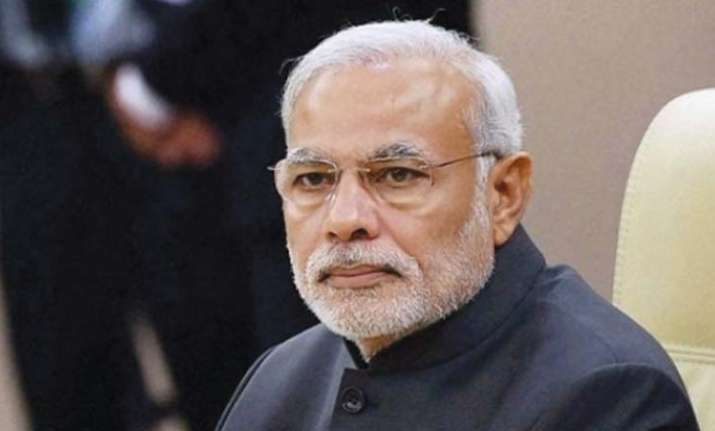 Prime Minister Narendra Modi on Monday strongly condemned the terror attack in Afghanistan and said the same was an attack on the country's multicultural fabric.
"We strongly condemn the terror attack in Afghanistan yesterday. They are an attack on Afghanistan's multicultural fabric. My thoughts are with the bereaved families. I pray that the injured recover soon. India stands ready to assist the Afghanistan government in this sad hour", the Prime Minister said.
The Islamic State (IS) group on Monday claimed responsibility for the suicide bombing in eastern Afghanistan that killed at least 19 people, mostly Sikhs and Hindus.
In its statement, the IS said it had targeted a group of 'polytheists'.
Earlier on Sunday, at least 19 people were killed, many of them Sikhs, in a suicide bombing in Afghanistan's Jalalabad province. The suicide bomber blew himself up in a market located hundreds of metres from the provincial governor's compound where President Ashraf Ghani was holding meetings.
Police chief Ghulam Sanaei Stanikzai told Pajhwok Afghan News that the suicide bomber detonated his explosives when the minority community members wanted to enter the governor's house to meet President Ashraf Ghani, who was visiting the region.
However, Ghani's spokesman said the president was still in Nangarhar but was "away from danger". 
Avtar Singh Khalsa, a longtime leader of the Sikh community, was among those killed. Another 20 people were wounded. 
The attack comes a day after Ghani ordered Afghan security forces to resume offensive operations against the Taliban following the expiration of the government's 18-day ceasefire. 
Sikhs and Hindus have long suffered widespread discrimination in the conservative Muslim country and been targeted by Islamic extremists. 
The community numbered more than 80,000 in the 1970s, but today only around 1,000 remain in the country. Under Taliban rule in the late 1990s, they were told to identify themselves by wearing yellow armbands, but the dictate was not wholly enforced.