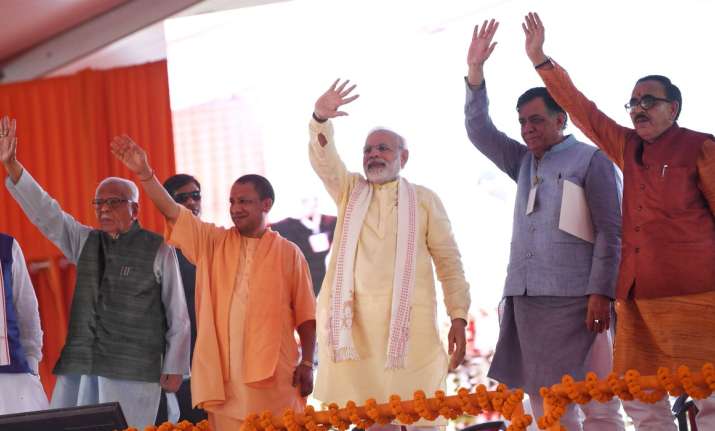 Prime Minister Narendra Modi on Saturday heaped praise on athlete Hima Das who scripted history by becoming the first Indian to win a gold in a track event at the world level. She won in the women's 400m race in the World U20 Athletic Championships. 
The PM said he was deeply touched when Das "passionately" searched for the Tricolour after winning the medal and became emotional while singing the national anthem. 
Addressing a rally here, Modi began his speech by commending the 18-year-old sprinter. 
"She is the daughter of the country, Assam's athelete Hima Das," Modi said. 
"Seeing her passionately search for the Tricolour immediately after winning and getting emotional while singing the National Anthem touched me deeply. I was extremely moved," the prime minister said. 
"Which Indian won't have tears of joy on seeing this. It gives new energy and encouragement to 1.24 million Indians. I congratulate her for making the country proud," he said. 
Catch all the latest news about Lok Sabha elections 2019 HERE
On Friday also, Modi congratulated athlete Hima Das.
"India is delighted and proud of athlete Hima Das, who won a historic Gold in the 400m of World U20 Championships. Congratulations to her! This accomplishment will certainly inspire young athletes in the coming years", the PM said.
Das, who clocked 51.46s to win the gold, hails from Dhing village in Assam's Nagaon district. 
The prime minister also shared a video of Das on Twitter. "Unforgettable moments from @HimaDas8's victory," he said.
There are also reports that Das will be provided "end-to-end" support towards her preparation for the 2020 Tokyo Olympics under the government's Target Olympic Podium Scheme (TOPS). 
Catch all the latest news about Indian politics HERE
(With PTI inputs)