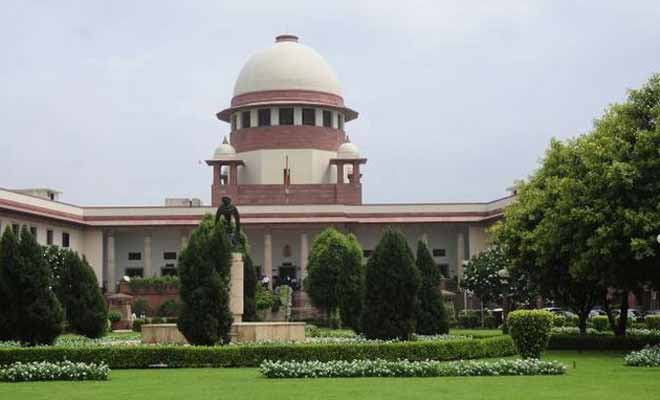 The Centre on Wednesday told the Supreme Court that there is "no blame game" or "logjam" in appointments and transfer of judges for higher judiciary and "there is progress" in the process.  
Representing the central government in the apex court, Attorney General Mukul Rohatgi said that the high courts have "pretty much delayed" starting the process. 
Rohatgi said that appointments of judges in high courts of Chhatisgarh, Kerala and Madras have been cleared and assured the SC that all files will be processed as soon as possible. 
"There is no blame game. There is no logjam in the system. It's like a race, if you start in time, you will reach in time. The High Courts, by and large, were pretty much delayed in starting the race. The process to fill up five-year, six-year-old vacancies have been started late," Attorney General Mukul Rohatgi told a bench headed by Chief Justice T S Thakur. 
At the outset, he said "there is progress in the appointments and have the (hearing of the) matter after two weeks. We will see more progress." 
The top law officer placed before the bench, which also comprised Justice A M Khanwilkar, two sets of documents in sealed envelopes containing a compilation of facts and figures on the appointment and transfer of judges. 
Rohatgi told the bench that the documents will indicate every aspect of different high courts including that of the oldest Allahabad High Court where the vacancies are "alarming" and there has been a delay of nine years in starting the process by the judiciary. 
He hastened to clarify that there was no "blame game" over the issue and said the recommendations made by the collegium with regard to Chhattisgarh, Kerala and Allahabad High Courts have been "cleared". 
While "appreciating" the efforts made by the Centre, the bench said "it is an arduous process after which the recommendations come to us. Once we start the process, there should not be delay or it should be stalled. It has to move forward." 
During the brief hearing, the CJI referred to his visit to Chattishgarh High Court and said there were only eight judges working there and the vacancy was more than one-third.
Rohatgi responded by saying that all the three names pertaining to the Chhattisgarh High Court have been cleared. 
The bench then posted the matter for further hearing on September 30. 
Today's hearing came nearly a month after it had sent a stern message to the Centre over non-execution of collegiums decision to transfer and appoint Chief Justices and judges in High Courts.