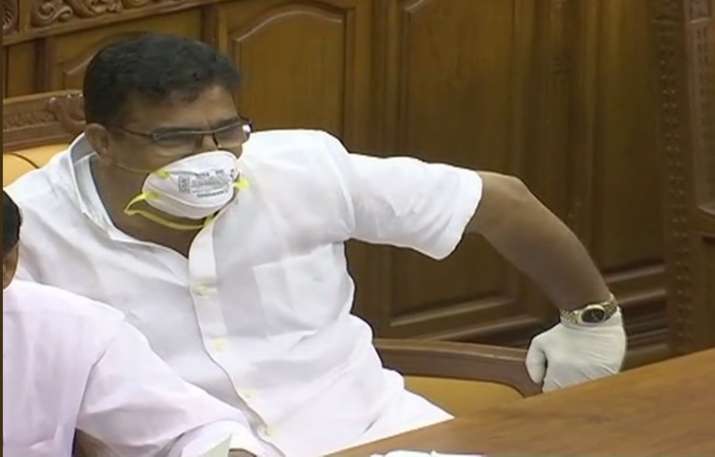 The Kerala Legislative Assembly witnessed a unique mode of protest on Monday with an opposition MLA turning up with mask and gloves in the light of Nipah outbreak.
Kuttiady MLA Parakkal Abdulla wore masks and gloves inside the Kerala Assembly, prompting the ruling front to term the action as a mockery.
While health minister KK Shylaja was answering questions on Nipah, the MLA walked in with the protective gear. Speaker Sreeramakrishnan, who noticed this, asked him why he was wearing the mask.
Abdulla said his act was only to bring the government's attention to the situation in Kuttiyadi-Perambra region, the epicenter of the Nipah virus. 
While Chief Minister Pinarayi Vijayan, said the member's behaviour amounted to 'trivialising' a serious issue, Health Minister, KK Shylaja described it as a 'ridiculous act.' 
The CM pointed out that the government had taken all steps to contain the Nipah outbreak and the MLA was making a mockery of himself with this action.
The leader of Opposition Ramesh Chennithala said he was told by the MLA that in Kozhikode everyone was wearing a mask and walking around and so he had come to the house as a symbolic gesture.
Sixteen persons have lost their lives so far to Nipah virus (NiV) in two districts, Kozhikode and Malappuram since the confirmation of the deadly virus on May 17.