Follow us on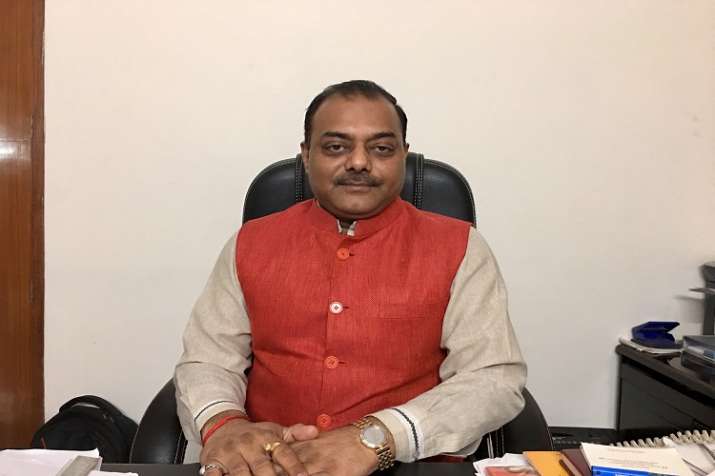 The Modi government has completed four years in office and less than a year is left when the world's largest democracy, India, will witness its biggest political festival-2019 General Elections. Recently, dharna and counter dharna politics were also in full swing in the national capital Delhi. 
To know more about the Bharatiya Janata Party's (BJP) level of preparedness and how it is planning to face challenges ahead, India TV's Anurag Kumar had an in-depth, exclusive conversation with saffron party's Delhi spokesperson Naveen Kumar.
Here are important excerpts from the interview:
Q1) Keeping in mind Prime Minister Narendra Modi's performance in the last four years, how you see BJP's chances of retaining power in the 2019 General Elections?
Naveen Kumar: The biggest achievement of our government is that even after completion of four years, we do not have a single corruption case against us. 
Employment opportunities are increasing. A groundbreaking scheme like Ayushman Bharat has been launched by PM Modi. We have built a large number of toilets under Swachh Bharat Scheme. 
We have constructed a wide network of roads, highways in a record time. Today, in the country we have 70 lakh km of roads. We are constructing roads at the pace of 134 km per day. Between 1984 to 2014, we had only five waterways but today we have 106 waterways.  
Keeping these and many more achievements in mind, there is no question of chance. BJP will retain power for sure. 
Q2) How many seats you are expecting in the 2019 General Elections?
Naveen Kumar: I believe we would get 425 seats. PM Narendra Modi is working for the poor of this country. I know there are some hurdles, but we got them as heritage from previous government. It will take some time to overcome them.
Q3) If the grand alliance becomes a reality before the 2019 General Elections and all opposition parties fight as one unit then how the BJP is planning to tackle the challenge?
Naveen Kumar: I don't believe in hypothetical stuff but still if for a moment we consider it as reality then I have a question-Who will be its leader (PM)? Or they will have PM in a rotation of every three months?
All political parties have their own thinking. How and what kind of grand alliance they will form?
Q4) Recently, Delhi CM Arvind Kejriwal protested at L-G's office. Do you think it is the right way of expressing disapproval? 
Naveen Kumar: When the entire Delhi was facing numerous problems, Delhi CM sat inside AC room in L-G's office. 55,000 people who applied for water connection are still waiting. What is this?
Delhi people know what they (Delhi government) are doing. You (AAP) summon officials in the night and then thrash them. What kind of politics is this?
Q5) If Delhi CM's way of protest was wrong then why BJP did the same? They also protested in CM's office.
Naveen Kumar: Sit-in has always happened against the government. We are in opposition in Delhi. We have the right to raise the voice of the people. We were representing people of Delhi.
[ALSO READ] Monday Talk: 'CM Yogi Adityanath government successfully checked menace of cheating mafia in UP Board exams', says Mahendra Kumar, Dy Director of Education
Q6) What are the three biggest problems in Delhi?
Naveen Kumar: Drinking water, electricity and transportation. Delhi government must address these issues. They had come with such a huge mandate. What kind of government are they running?
Q7) What you have to say about rumours that there may be a possibility of an alliance between AAP and Congress?
Naveen Kumar: It isn't a rumour. They are one. They are just trying to fool voters of Delhi.
Q8) AAP is demanding full statehood for Delhi. How do you see it?
Naveen Kumar: See, this issue is going on for quite a long time. Actually, all they want is Delhi police under them. They have departments like transportation, education and Delhi Jal Board (DJB) under them. What are they doing in these departments? Nothing. 
Q9) What you have to say about entire Akhilesh Yadav bungalow controversy?
Naveen Kumar: According to the government figure, Rs 42 crore was spent on the upgradation of the said bungalow. If that money was of him, then why he hasn't declared it in the IT return during the last election?  
If he hasn't declared the money, then that means the money was of the government and in that case how can former CM of UP Akhilesh Yadav take items with him which were brought from the state government's money? What he must have done when he was in government?    
YOU MAY ALSO LIKE TO READ
OPINION: Survival is the first challenge for journalism in Kashmir
OPINION: Pranab Mukherjee breaking chain of 'politics of untouchability'?
OPINION: PM Narendra Modi Vs the rest