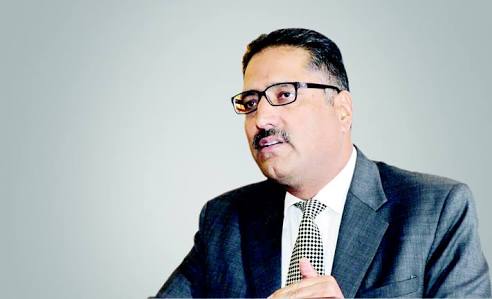 The editor of the Srinagar-based Rising Kashmir newspaper, Shujaat Bukhari, was shot dead by unidentified assailants outside his office in the Press Enclave area of the city on June 14.
The audacious attack by motorcycle-borne assassins sent the entire media fraternity, including me, in a shock. Bukhari (48) was instrumental in organising several conferences for peace in the Kashmir Valley. He was also part of the Track II dialogue process with Pakistan.  A top cop said that around 7:00 pm terrorists opened indiscriminate fire as soon as Bukhari disembarked from his vehicle at the Press Enclave area in Srinagar.
It was not the first attack on the veteran journalist. He had reportedly survived three assassination attempts on previous occasions and was given police protection since an attack on him in 2000.
Shockingly, the attack took place hours after Home Minister Rajnath Singh held a security review meeting for the annual Amarnath pilgrimage that starts later this month. 
Bukhari was apparently silenced by those who love violence and were unhappy with his efforts for peace in Jammu and Kashmir.
According to police sources, Shujaat Bukhari was on the radar of terror outfits.
(WATCH VIDEO) Jammu and Kashmir: Noted journalist Shujaat Bukhari shot dead in Srinagar
The incident reminded me of his article which he wrote a few months back to commemorate the tenth anniversary of his newspaper, Rising Kashmir.  Survival is the first challenge for any journalism venture in Kashmir, Bukhari pointed out.
Hours before he fell to the bullets of unidentified gunmen, Shujaat Bukhari had vigorously defended his work on Twitter when someone accused him of doing "biased" reportage on Kashmir and had posted the UN report on human rights violations in the Valley.
One of his last tweets read, "First-ever @UNHumanRights report on #Kashmir calls for #international inquiry into multiple violations".
"In #Kashmir, we have done Journalism with pride and will continue to highlight what happens on the ground," he went on to add.
In the Valley, militants are targeting people from all walks of life - commoners, army men, journalists. Nobody will be able to help the people of the Valley until they will help themselves. It is high time for them to condemn terrorism in their own backyard and help the government to put an end to it once and for all.
(WATCH VIDEO) Hurriyat hand likely behind journalist Shujaat Bukhari murder in Srinagar

YOU MAY ALSO LIKE TO READ
OPINION: Pranab Mukherjee breaking chain of 'politics of untouchability'?
OPINION: PM Narendra Modi Vs the rest
Interact with Anurag Kumar at Twitter/@AnuragSason
Disclaimer: The views expressed by the author are his personal and do not reflect the opinions, beliefs and views of India TV Editorial.