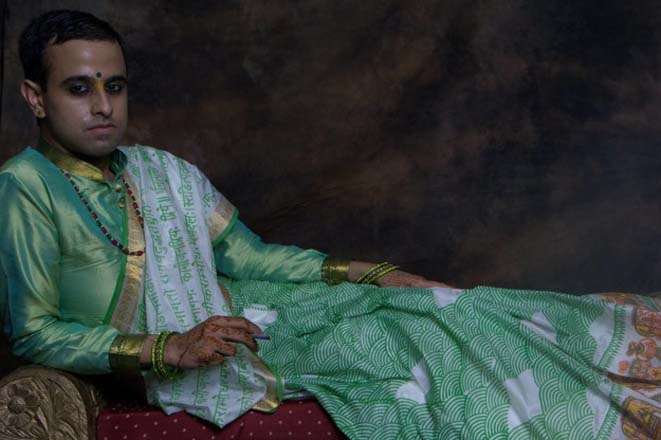 New Delhi: A saree is the most beautiful piece of garment you can drape on your body, and Himanshu Verma, also known as the Saree Man, has been wearing it for the last 12 years to reclaim its gender fluidity.
Founder of Red Earth, he is a multifaceted Delhiwaala who is an art curator, celebrator of Indian culture and a die-hard lover of the city who is redefining the rules of the world through his work and style.
"When I started wearing sarees I used to wear what I call the chamiya sarees... the blingy ones, the slinky ones... but as I am growing older with more grey hair, I am wearing the softer ones, handloom ones", he said.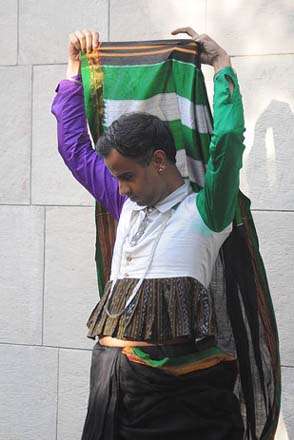 Like other boys who sometimes played with their mothers' sarees, Himanshu also played with them as a child. 
"Everyone has their saree fantasy you know... Lots of young boys sometimes play with their mother's sarees but I didn't know it would take this form."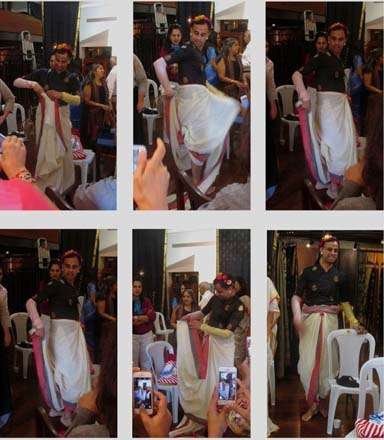 When being asked about why he thinks sarees are gender-fluid and not necessarily feminine, he said:
"The saree as we know today is actually just 150 years old, and it is what is called the Thakurbari drape or the drape pioneered by the Tagore ladies. It is also associated with the Parsi Bombay ladies. Before that, the saree was worn in so many ways and the men would also wear dhotis and sarees, and in many parts of India the two terms are interchangeable. So I think saree is a generic term and it is not a garment for women specifically."
He has been well-known for wearing beautiful sarees all his life, like this gorgeous drape.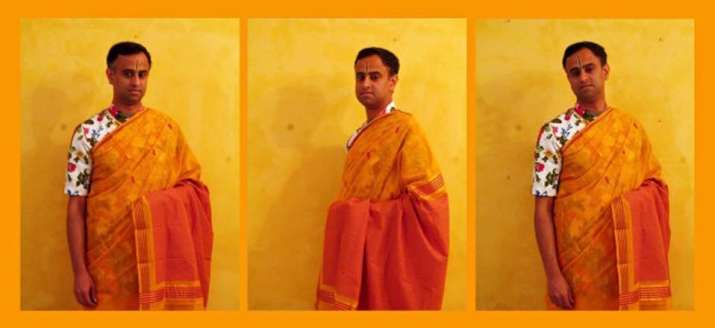 "I have always enjoyed the way a saree falls on my body. It has been widely considered a feminine garment, but I never put it like that. I just wore it because I felt great wearing it," Verma said in an interview.
"I have never worn them to make a statement, but it certainly would help to change the mindset that it is only for women. It is for everyone," Verma explained.
"The Saree Man was actually a self-proclaimed title that caught currency and now everyone calls me saree man, but it was a megalomaniacal gesture on my part to do that."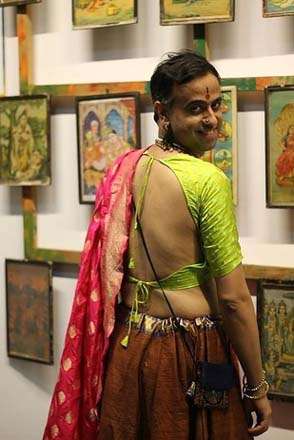 Having run three years of the Saree Festival in Delhi, he now plans to take it to other cities including Mumbai and Chennai.
And of course, he makes it look good on EVERYONE.