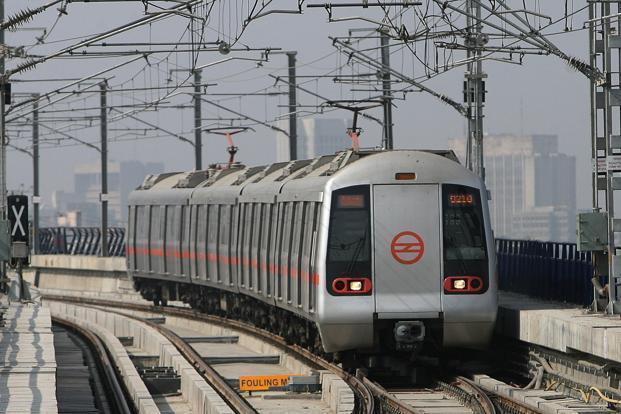 Metro services on the 8.7-km stretch between Yamuna Bank and Vaishali stations were affected this afternoon today due to track maintenance work on the Blue Line. 
The planned exercise started at 12:30 pm and took nearly two hours for completion. 
"Train services between Yamuna Bank and Vaishali Metro stations of Blue Line ran on single line during the work, so the services were delayed today," a DMRC official said. 
"As a result, train services were provided on up line (from Vaishali towards Yamuna Bank) on this section at a frequency of around 15 minutes instead of 7 minutes as per the Sunday time table, leading to stacking up of commuters on platforms," he said. 
Many commuters complained of trains halting at a station for 20 minutes on the stretch. 
"It was quite chaotic at Vaishali Metro station and some fellow commuters were so exasperated they complained to the ground staff too," said an office-goer, who did not wish to be named. 
The DMRC said the maintenance work was carried out on the down line of this section (Yamuna Bank to Vaishali) during non-peak hours (from 12:30-02:30 pm) so as to minimise the affect. 
The track work was undertaken during the day time, and not in the night when the trains are kept off track for five to six hours, due to "ambient temperature constraints", the DMRC had said in an advisory issued on Friday. 
"Additional Customer Facilitation Agents (CFAs) and security staff were deployed for crowd management and other necessary assistance to commuters at important stations of Yamuna Bank and Anand Vihar," the DMRC said. 
Train services on majority of the section of Blue Line i.e, from Dwarka Sec 21 to NOIDA City Centre ran as per the normal schedule.