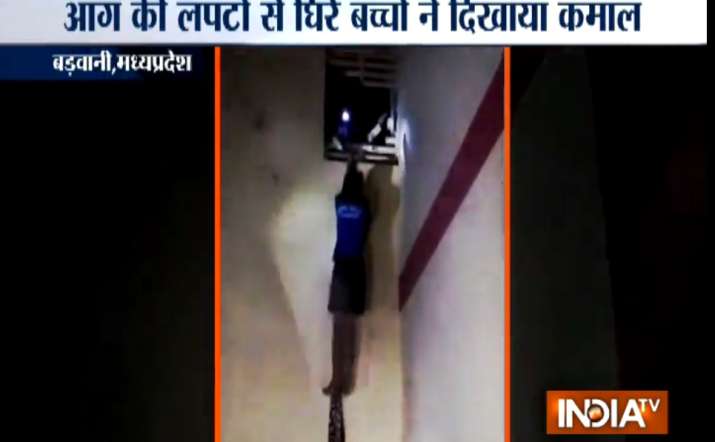 The children in Madhya Pradesh's Barwani displayed exemplary courage and presence of mind when they managed to escape a major fire through with the help of curtains. The incident took place on Saturday, when a fire broke out at a sports complex in Barwani, trapping 66 children inside the building. 
But the brave children did not panic and devised a method to escape through a small window next to a high ceiling. 
The visuals from the scene of the accident show that students used a curtain to climb out of the window to safety one by one. All escaped unhurt, as the fire engines tried to douse the blaze outside.   
The courage of these youths averted a major tragedy and set an example for the presence of mind.
Watch video: Massive fire breaks out at Barwani sports complex, 66 children escape unhurt
​