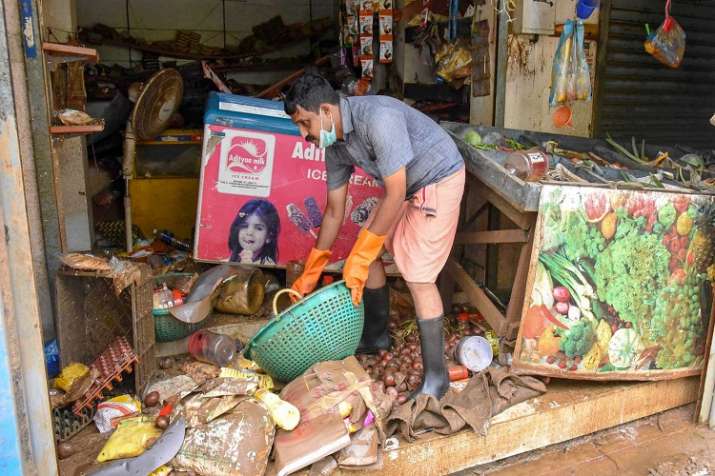 Over 300 people killed, lakhs displaced and property worth around Rs 20,000 crore destroyed. The devastating floods in Kerala have left a trail of destruction and despair. With the flood water starting to recede, Kerala now faces a daunting task of rebuilding itself after the deluge which many described as worst the region has witnessed in  nearly 100 years.
About 10.78 lakh people, including 2.12 lakh women and one lakh children under 12, have been sheltered in 3,200 relief camps. Over the last four days, more than 1.63 lakh stranded people were rescued in a joint operation conducted by police, National Disaster Response Team, Army, Navy, Air Force and a large number of volunteers.
Need for cooked food, skilled workers
While relief and rescue work continues on war-footing in the state, the government is now facing a much bigger challenge of rehabilitation of those displaced in the 'calamity of severe nature'. 
Though there has been some respite from the rain in the last two days, the water level has not come down in several areas of the worst-hit Ernakulam, Thrissur, Pathanamthitta, Alappuzha and Kollam districts.
People start to return to their 'ruined' homes
People in several parts of Kerala have begun returning home. Many people found their electrical appliances and furniture ruined and a thick layers of sludge and slime.  Incidents of snake bites were reported from Ernakulam and Thrissur districts.
I appeal to General Public:
What Kerala requires critical are :
1. Pre cooked individually packed dry food .
2. An army of electricians, plumbers , carpenters to make homes livable .
(1/1) @narendramodi @AmitShah @PIB_India

— Alphons KJ (@alphonstourism) August 21, 2018
"As the flood is receding in Kerala people have to move to whatever is left of their homes. Need ready to eat cooked food, clothes and an army of electricians, plumbers and carpenters," Alphons said on Twitter, tagging Prime Minister Narendra Modi and BJP chief Amit Shah. 
The minister, who belongs to Kerala, also issued an appeal to skilled workers like plumbers, electricians and carpenters to come to the state to make homes livable and help in the task of restoring normalcy.
Flagging the immediate needs of the people, he tweeted, "Doctors and nurses who can go down to the villages as there is apprehension about the possibility of outbreak of deceases. New clothes, if it can be distributed through NGOs," he said.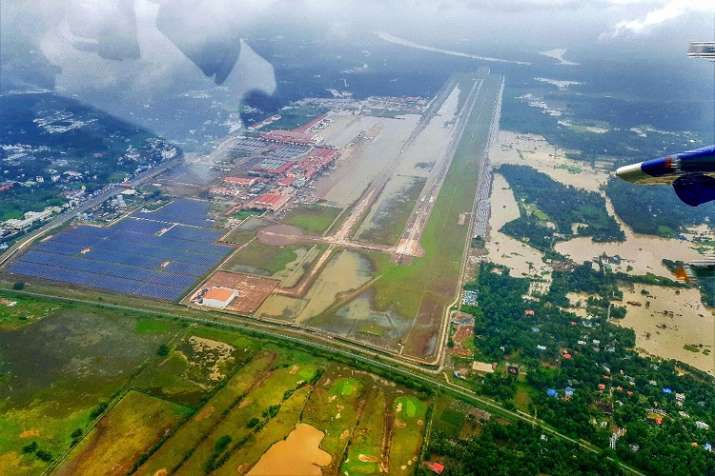 Rail, road traffic resume 
Rail and road traffic services have been restored in most places. The
train services
in Kayankulam-Kottayam- Ernakulam and Palakkad-Shoranur-Kozhikkode sections have been resumed. Trivandrum- Ernakulam section was also connected by passenger special trains.
Aluva- Thrissur, Thrissur-Shoranur, Kayamkulam-Kottayam- Ernakulam Shoranur-Tirur, Shoranur- Palakkad routes, which suffered extensive damage during the floods, have been made operational once again.
WATCH: Kerala Floods - Water starts to recede leaving behind trail of destruction
(With inputs from agencies)