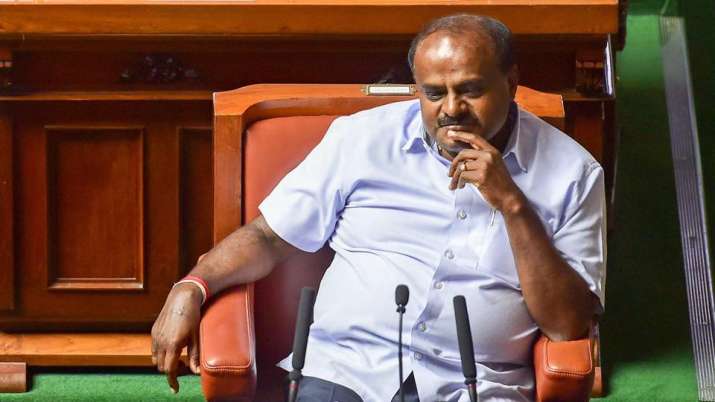 Karnataka Chief Minister HD Kumaraswamy has decided to skip the state- sponsored Tipu Jayanti celebrations on Saturday, citing health reasons. "On the advice of doctors, CM will take three days rest till November 11.He will spend time with family on all these days and there will be no official engagements,'" said a release from chief minister's office.
Kumaraswamy had opposed the celebrations for the 18th-century king Tipu Sultan when he was in opposition during the previous Congress regime headed by Siddaramaiah. But he recently decided to go ahead with the event.
BJP, however, has maintained its strong stand against the celebrations of Tipu Sultan's birth anniversary. The main opposition party has accused the ruling JD(S)-Congress coalition government of conducting the celebrations to appease the Muslim community.
Law and order issues
Due to the ongoing protests against the celebrations, the state police department has made special provisions to ensure peace during Saturday's events. According to reports, the Mandya police will place prohibitory orders in Srirangapatna, the erstwhile capital of the Mysuru from where Tipu Sultan once ruled, from Friday evening. Prohibitory orders under Section 144 of the Indian Penal Code will take effect in Srirangapatna, Kodagu and Chitradurga from 6 pm on Friday and continue till 6 am on Sunday.  
The CM has also issued warning to protesters saying that anyone trying to disrupt the official function will face the law and said that it is important to respect all communities while accusing the BJP of trying to disturb the harmony of the state.