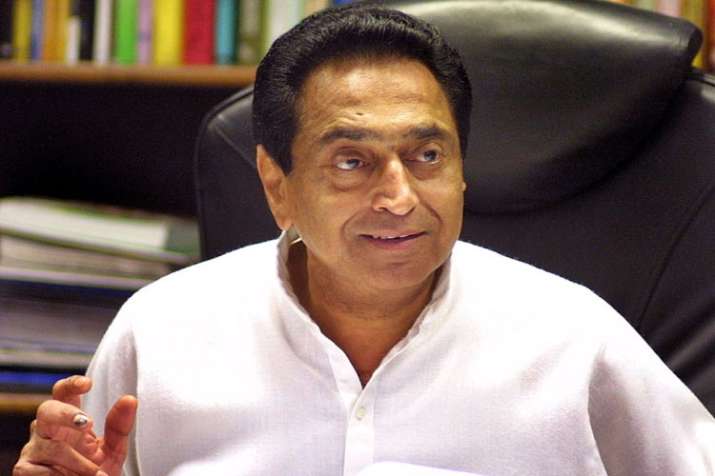 A day after taking charge as Madhya Pradesh Chief Minister, Kamal Nath has triggered a row by saying that locals don't get jobs in industries as people from neighbouring states of Bihar and Uttar Pradesh eat into their share. Speaking during his first press conference at the state secretariat as the CM, Kamal Nath said incentives would be granted to industries giving preference to the state's youths in recruitment.
"Our schemes of providing incentives of investment will only be imposed after 70 per cent people from MP get employment. People from states like Bihar and UP come here and local people don't get jobs. I have signed the file for this," Kamal Nath said.
Asked about arrangements of funds for farm loan-waiver and other schemes, Nath said, "New resources would be developed to arrange funds.. the BJP has admitted the truth that they have left the state's treasury in a bad shape." To a question about banning RSS shakhas in government buildings which was promised in the Congress manifesto, Nath said, "We have talked about following similar rules enacted by the Centre and the Gujarat government."
BJP slams Kamal Nath's 'UP Bihar' remark
The Bharatiya Janata Party (BJP) has objected to the new Madhya Pradesh CM's remark against people of Bihar and Uttar Pradesh. 
Union Minister Manoj Singh slammed Kamal Nath for his statement while describing it as against the Constitution. BJP's ally Janata Dal-United has also hit out at the MP CM, labelling his remark as an attack on the federal structure of the country. 
JD-U spokesperson Neeraj Kumar said such statements are condemnable as they give rise to regionalism. "People from Bihar get job due to their hard work. We strongly condemn such statements," said Kumar.  
WATCH: Kamal Nath's remark about people  of UP, Bihar triggers storm