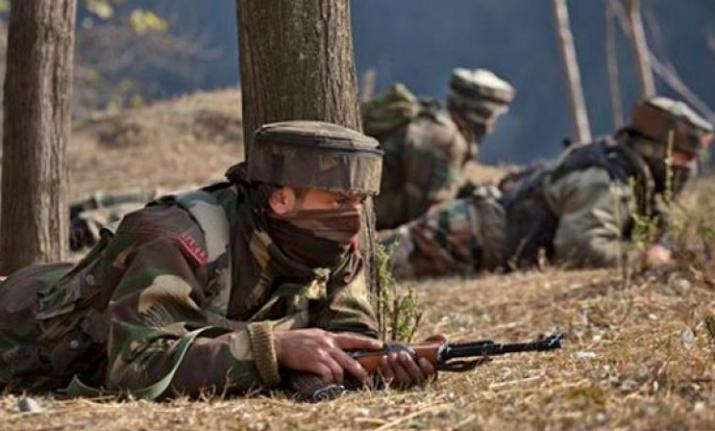 The security forces on Sunday gunned down six terrorists during an infiltration bid in Jammu and Kashmir's Kupwara district. The terrorists were trying to enter India from Pakistan from Keran sector. The operation to eliminate any other hidden terrorists in underway. 
According to official sources, Pakistan is sending terrorist from Dudhnial and Jura launching pad in PoK. The infiltration bid was foiled by Indian Army's Gujardur and Ustad battalion. 
The terrorists were trained in Alpha 3 camp in Athmuqam area by 28 Baluch of Pakistan Army, the sources added.
After the inflitration attempt, the army has increased vigil in Macchal, Keran, Tangdhar, Naugam and Rampur area after specific input of BAT action by SSG.
The infiltration bid mimics the terrorists' similar efforts last week. On June 3, security forces had gunned down a terrorist while he was trying to cross the Line of Control between India and Pakistan in Kupwara's Keran sector. One AK-47 and four magazines were recovered from the terrorist.
A joint team of Army and BSF guarding the border noticed a group of terrorists attempting to infiltrate in Keran sector, official sources said. 
"When challenged and asked to surrender, they opened fire. The fire was returned and in the ensuing gun battle, one infiltrator was killed," they said.
Additional security forces were also rushed to the site and the area was sealed to thwart any further attempts.
Watch video: