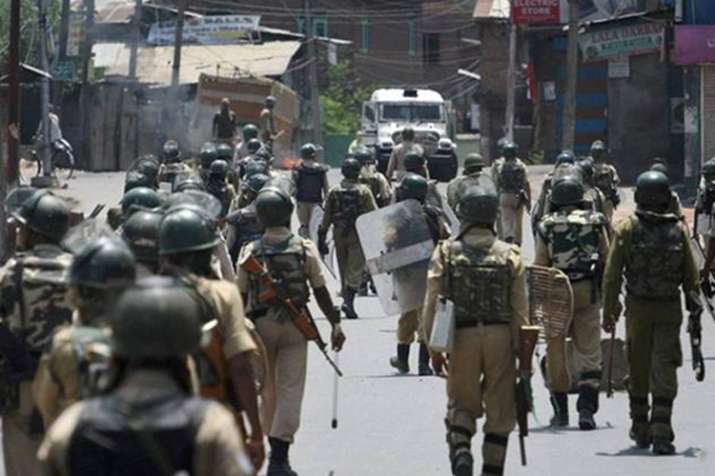 The body of the abducted Army man Aurangzeb has been recovered from Gusoo in Pulwama of Jammu and Kashmir.
According to an official statement from the Army, Aurangzeb,  a jawan of 44 Rashtriya Rifles was abducted from Shopian district by militants while he was on his way back to home on leave.
The Army had initiated an operation to locate the abducted jawan who was a resident of Poonch district. According to reports, the jawan took a shared cab near his base camp in Shadimarg at about 9:00 am. The vehicle he was travelling in was intercepted by terrorists near Kalampora.
 Aurangzeb was part of the commando unit which killed Hizbul Mujahideen commander Sameer Tiger in an encounter in April.  
In May last year, terrorists had kidnapped a young Lieutenant of Rashtriya Rifles, Ummer Fayaz, while he was attending a wedding in his family in Shopian. Fayaz's bullet-riddled body was found the next day. 
Sameer Ahmed Bhat, alias Sameer Tiger, the Hizbul Mujahideen's main recruiter, was gunned down in Pulwama district's Drabgam area.
He hit the national limelight in November 2017 as the long-haired youth with piercing eyes looking directly into the camera posing with an American M4 carbine in an orchard somewhere in south Kashmir, triggering a debate on how the US-made weapon came to be in the Valley. The photograph was circulated widely on social media.
The man who terrorised the entire Kashmir Valley started out as a chronic stone pelter, officials said. The Class 8 dropout emerged as another poster boy for the Hizbul Mujahideen after the death of Burhan Wani in July 2016.
Watch: Terrorists kidnap Army jawan in J&K