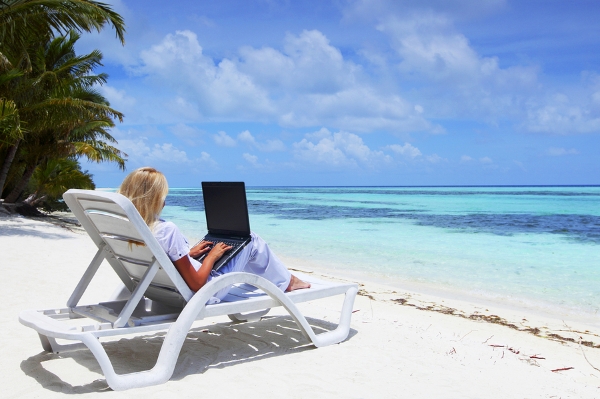 In the competitive world where people are so busy earning their livelihood and struggling with the hectic work schedule that they are unable to find time for themselves, Indians are no exception. 
The 2016 Vacation Deprivation study by Expedia, ranks India as the fourth most vacation deprived country globally, just after Spain (68 per cent), UAE (68 per cent), Malaysia (67 per cent) and South Korea (64 per cent). 
The study revealed that in 2016, 71 per cent Indians cancelled or postponed vacation plans because of work. This is despite the fact that 77 per cent bosses supported employees to take their vacation in 2016 as compared to 70 per cent last year. 
The survey was conducted online between September 12 and September 29, 2016, across 28 countries in North America, Europe, South America, and Asia Pacific among 9,424 employed adults.
The survey also shows that Indians received 21 annual vacation days but could only take 15 vacation days in the year, which is much less than that of countries like Brazil, France, Spain, Finland and UAE, which took 30 vacation days. 
Moreover, 21 per cent Indians felt that not taking all the vacation will be perceived positively by the employer, higher than South Korea (12 per cent), Brazil and Thailans (11 per cent). 
"Vacations play a critical role in creating work-life balance as it re-energises people to be more focused at work (95% of Indians agree in the survey). According to Expedia's Vacation Deprivation Survey 2016, 47% of Indians are ready to give up social media and television while 30% would give up internet and 27% can give up contact with their besties for a week, all for one additional day of vacation," Times of India quoted Manmeet Ahluwalia, market head at Expedia in India, as saying. 
On the other hand, the survey also shows that 77 per cent Indians (second highest in the world) love exploring new destinations during holidays. Moreover, Indians ranked topmost in enjoying room upgrades (24 per cent), followed by USA and Singapore (19 per cent), Sweden and Finland (4 per cent).