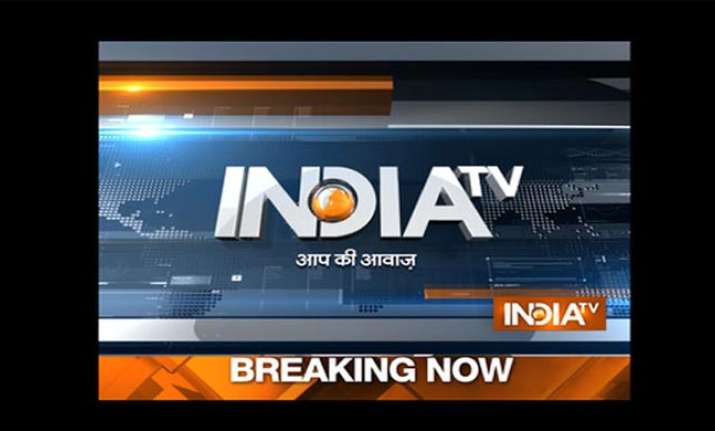 National News
Tata Sons sacks Cyrus Mistry as Chairman; Ratan Tata named interim chief for four months
In a dramatic development that took the corporates and others by surprise, Cyrus Mistry who helmed Tata Sons for nearly four years, was today replaced as the Chairman of the company by former chief Ratan Tata.
Samajwadi Party crisis: Scuffle breaks out between Akhilesh, Shivpal; party meet ends abruptly
In a strong reprimand for Uttar Pradesh Chief Minister Akhilesh Yadav, Samajwadi Party chief Mulayam Singh Yadav today expressed sorrow over the party infighting and castigated his son saying that power had gone to his head.
'We celebrated Choti Diwali on September 29', PM Modi says in Varanasi, lauds Army's valour
Prime Minister Narendra Modi today lauded the valour of the Indian Army in conducting surgical strikes across the Line of Control targeting terror launch pads operating from Pakistan occupied Kashmir. He was in his Lok Sabha constituency Varanasi ahead of the state Assmeby elections scheduled for next year.
Haji Ali to allow entry of women into inner sanctum, Dargah Trust informs Supreme Court
Mumbai: In a big breakthrough in the issue of permitting women into the inner sanctorum of the Haji Ali mosque in Mumbai, the Dargah Trust on Monday informed the Supreme Court that it has decided to grant access to women on par with men to enter into the sanctum sanctorum, which houses the tomb of Muslim Saint Pir Haji Ali Shah Bukhari.
India hits back at China's objection to US Ambassador's visit to Arunachal Pradesh
India on Monday reacted strongly to China's objection to US Ambassador's visit to Arunachal Pradesh for the three-day Tawang Festival saying the state is an integral part of the country and there is nothing unusual in the envoy's visit.
Narrow escape for Manipur CM Okram Ibobi after militants open fire in Ukhrul
Manipur CM Okram Ibobi was ambushed by suspected NSCN (IM) militants at Ukhrul district headquarters on Monday. Militants reportedly opened fire after the CM's chopper landed at a helipad around 10.30 am.
International News
Pakistan likely to attend regional meeting on Afghanistan in India: Report
Pakistan may attend a key regional conference on Afghanistan in India in what appears a calculated move to offset efforts by New Delhi to isolate the country following the Uri teror attack, Pakistani media reported today.
We are a friend, an ally who stood by India in its 'darkest hours': Top Russian defense official
With deals over USD 12 billion in kitty this month, including leasing of a second nuclear submarine, Russia hopes to bag more projects as it termed itself as not just a business partner but an "ally" who stood by India in its "darkest hours".
Terrorism global menace, International community must come together: Rajnath Singh
Union Home Minister Rajnath Singh dubbed terrorism as a global problem and appealed to the the international community to join hands to root out the menace.
Business News
Idea Cellular posts 88pc dip in profit as finance costs and competition bear heavy
Idea Cellular, a part of the Aditya Birla group, today reported an 88 percent decline in its net profit to Rs 91.5 crore in the July to September quarter due to higher finance costs.
Note 7 impact: Apple set to surpass Samsung as India's top smartphone seller
South Korean tech giant Samsung Electronics is set to lose its top spot in the Indian smartphone market to its rival Apple owing to the withdrawal of the Galaxy Note 7 smartphone and the latter's newly launched iPhone7 making a buzz among Indian buyers.
Multiple rate GST disastrous, old wine in new bottle, says former FinMin P Chidambaram
Dubbing the proposed multiple rate GST structure as "disastrous", former Finance minister P Chidambaram today said that it is nothing more than same old VAT rates in a "new shape".
Entertainment News
Less action, more emotions: Shivaay trailer 2 sheds light on beautiful father- daughter relationship (Video)
 With just few days to go for 'Shivaay' to hits theatres, director and lead star of the flick Ajay Devgn has launched a new trailer that shows completely new side, both of actor's personality and of the movie.
After Priyanka Chopra's refusal, THIS Bollywood diva will do item number in Hrithik Roshan's 'Kaabil'
The much-awaited teaser of 'Kaabil' was out on October 21, Friday and was successful in creating waves among Bollywood buffs. All thanks to the lead star of the film, Hrithik Roshan, whose voice and a hauntingly beautiful background score, in less than a minute long teaser, made it intriguing.
Bigg Boss 10 : Priyanka Jagga evicted, celebrity servants to become the maliks of the house
Bigg Boss season 10 began just a week ago and the first elimination came out as a shock for both celebrities and Indiawale.
Sports News
Raina ruled out of remaining two ODIs of ongoing India-New Zealand series
Veteran left-hander Suresh Raina has been ruled out of the remaining two ODIs against New Zealand. Raina, who is recovering from a viral fever, was supposed to make a comeback in the limited-overs squad against Kiwis after having played his last ODI in October 2015.
Losing my ability to freely rotate strike, have decided to bat up and let others finish: MS Dhoni
Despite playing an excellent inning of 80 runs that helped India script a 7-wicket win in the third match of the five-ODI series against New Zealand, skipper Mahendra Singh Dhoni said he feels that he is loosing the ability to freely rotate the strike in the middle order.
BCCI in dilemma on IPL media rights, bid likely to be delayed
With the bidding process for the cash-rich Indian Premier League (IPL) media rights tender getting delayed in wake of the fresh order from Supreme Court on Friday, a top-level executive, whose company is looking to invest in the multi-billion dollar bid, fumed over the lack of clarity by the BCCI.