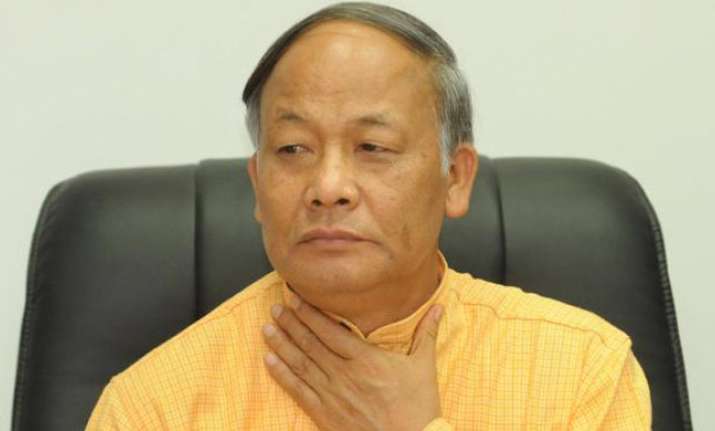 Manipur CM Okram Ibobi was ambushed by suspected NSCN (IM) militants at Ukhrul district headquarters on Monday. Militants reportedly opened fire after the CM's chopper landed at a helipad around 10.30 am.
Two Manipur Rifles jawans were injured in the incident.
The Chief Minister, however, escaped unhurt amidst firing by the militants at Ukhrul helipad. 
The CM and his team immediately flew back to Imphal.
Ibobi Singh, along with Dy CM Gaikhangam, took a chopper from Imphal around 9.30 and was headed to inaugurate a hospital and other office buildings.
Earlier on Sunday, two jawans from the India Reserve Battalion (IRB) were injured in Hundung area of same district after an IED explosion took place.
Reports said the 04 Indian Reserve Batalian(IRB) jawans were deployed there a week ahead of the chief minister's visit.
Despite the incident, Ibobi did not alter his plan to visit Ukhrul.