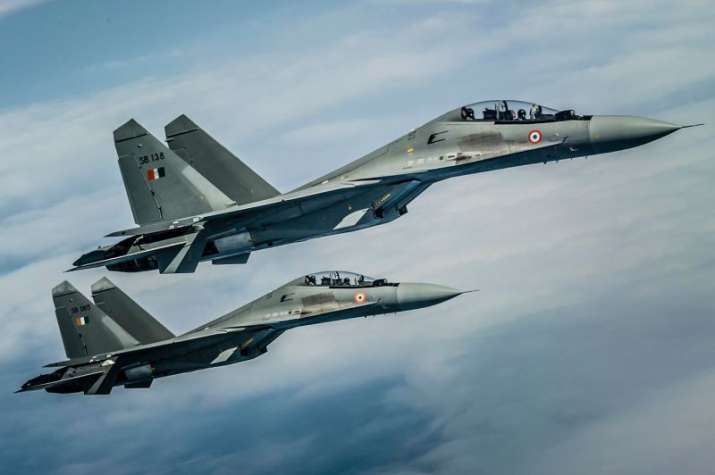 Responding to muscle flexing by Pakistan along the Indian border near Punjab, the Indian Air Force (IAF) has reportedly deployed its front-line fighter aircrafts at the western border.
According to a report in Mail Today, several units of the Su-30MKI, Jaguar deep penetration strike aircraft and other front-line planes have been moved to forward areas in Punjab and Rajasthan and have been retained there.
"Though the situation has improved from what it was post the Uri attack in September, we are still keeping ourselves ready for meeting any situation," a senior IAF  officer was quoted as saying by Mail Today.
The IAF response comes in the wake of Pakistan launching a major military drill, Exercise Raad ul Barq (Strike of Thunder), along the Indian border.
Pakistani Prime Minister has said that the objective of this military exercise was to warn India against any ambitious and reckless move.
"These exercises reflect the preparedness of our armed forces to respond to any threat to national security," he said.
Frontline Pakistani aircraft, including its latest chinese import JF-17 Thunder fighter jets and helicopter gunships along with Al-Khalid tanks took part in the military drill. 
Mail Today quoted its IAF sources as saying that such forward deployments were required as Pakistan army has kept the situation hot and alive by frequently violating the ceasefire on the Line of Control and the international border.
They also pointed out that Pakistan has also been making false claims about killing Indian troops which has been vehemently denied by the Indian Army.