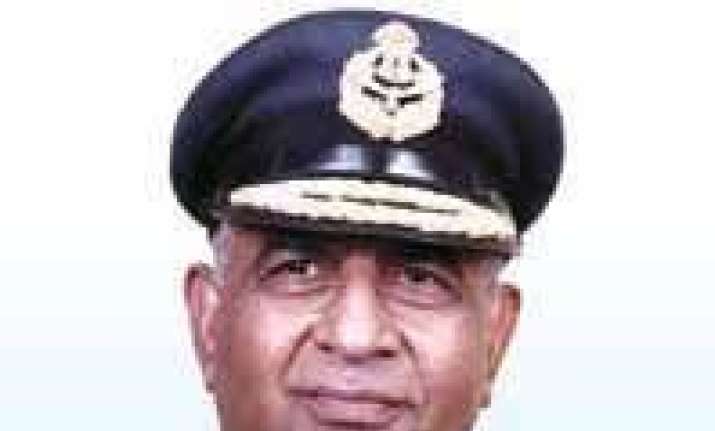 Top army personnel have denied writing any complaint letter to President Ram Nath Kovind regarding outrage over what they termed using the armed forces for political purposes.
It was, earlier in the day, reported that as many as eight former service chiefs and 148 other military veterans had written to President Kovind expressing outrage over politicisation of the armed forces.
"This is not Admiral Ramdas' letter (purported letter written by armed forces veterans to President) and it has been done by some Major Chaudhary. He has written this and it was coming on WhatsApp and emails," Air Chief Marshal NC Suri told ANI.
Air Chief Marshal NC Suri further said that in order to put an end to it, he later wrote that armed forces were apolitical and that he supported the politically elected government.
"My consent has not been taken for any such letter. I don't agree with whatever has been written in that letter. We have been misquoted," he added.
Responding to the same, Army General SF Rodrigues, who is mentioned as the first signatory in the purported letter, said it was a classic manifestation of fake news.
"We, in the services, have always done what the government in power ordered us to. We are an instrument of the state. We are apolitical. Anyone can say anything and then sell it as fake news, I don't know who this gentleman is who wrote this," he said.
"Don't know what it is all about. All my life, we've been apolitical. After,42 years as officer, it's a little late to change. Always put India first.
Former Army Vice Chief Lt General ML Naidu, who is mentioned at the 20th spot in the list said his consent was not taken for any such letter.
However, Major General Harsha Kakkar, who is at the 31st spot on the list said he had given his consent for being a signatory to the letter.
"I had given my consent only after knowing the content of it," he said.
The signatories of the letter included former Army chiefs General (retired) SF Rodrigues, General (retired) Shankar Roy Chowdhury and General (retired) Deepak Kapoor, former IAF chief Air Chief Marshal (retired) NC Suri.
Three former Navy chiefs Admiral (retired) L Ramdas, Admiral (retired) Arun Prakash, Admiral (retired) Mehta and Admiral (retired) Vishnu Bhagwat also signed the letter.