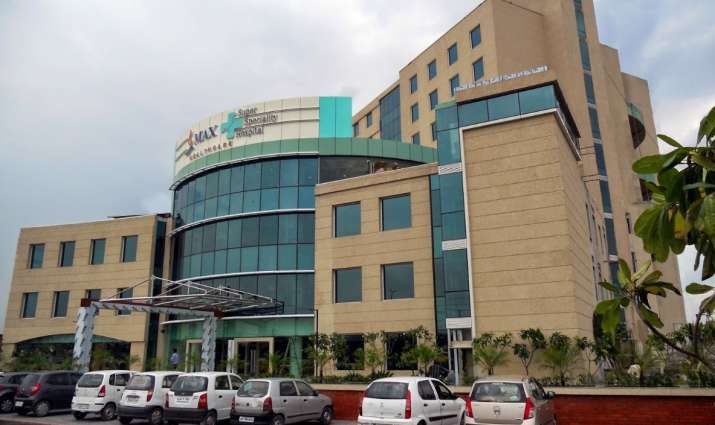 The grieving family of the baby, who was falsely declared dead by Max Hospital in Shalimar Bagh, thanked Delhi Government for cancelling the hospital's license, saying the action will serve as a deterrent to other private hospitals.
Delhi Health Minister Satyendra Jain on Saturday said that Max Hospital in Shalimar Bagh had become a repeat offender, thus, the government had no option but to cancel its license.
Here are 10 major developments in the case: 
1. On November 30, Max Hospital declared premature twins dead immediately after their delivery and handed the bodies to their parents in plastic bags. But while the family were on the way to a funeral ground, one of the infants started breathing and squirming inside his bag.
2. Max Hospital sacked sacked the two doctors in charge of the twins' case.
3. The infant was admitted to a different hospital, where he died six days later. 
4. Family of the twins, led by father Ashish Kumar, refused to receive the boy's body, demanding that the erring doctors be arrested.
5. The family staged protests and shouted slogans outside Shalimar Bagh branch of the upscale hospital, demanding strict action. 
6. Delhi Government on Friday cancelled the license of the hospital citing that the medical facility had become a 'habitual offender'. 
7. The hospital directed to "refrain from admitting any new indoor patient and stop all outdoor treatment service in the premises with immediate effect". The facility will however continue to treat patients admitted in the hospital.  
8. Family of infants hailed the decision by the Delhi Government and thank Chief Minister Arvind Kejriwal for delivering 'some justice'. "We are indebted to the Delhi government for taking swift action in the case. We have been protesting outside the hospital demanding action for last few days. And today, we feel somehow redeemed, that some justice has been delivered," said Sunil Kumar, uncle of the baby boy.
9. Max Healthcare termed the decision as 'harsh'  and 'unfair'. The hospital, in a statement issued after the Delhi government's order, said "...We believe that even if there is an individual error of judgment, holding the hospital responsible is unfair and will severely limit the ability for patients to access treatment. This will compound the shortage of hospital facilities in the National Capital..."
10. Medical community also termed Delhi Government's decision as harsh. Indian Medical Association (IMA) also termed the move as "too harsh a step" and said that action should be initiated against "those who are at fault" after inquiry. IMA president and senior cardiologist KK Aggarwal said, "I personally feel it was wrong. The government has taken a wrong decision...For a mistake that occurred at the level of a doctor, the license of the hospital cannot be cancelled."