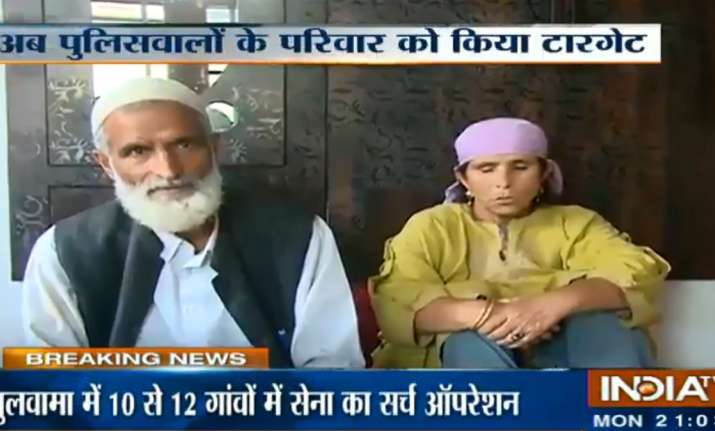 As the date for panchayat polls in Jammu and Kashmir draws closer, the elements trying to thwart them have become more active. State's former chief minister Dr Farooq Abdullah had warned earlier that certain forces will do everything in their power to deter the polls, because once local bodies are elected, path to development in the rural areas shall be unclogged. 
And in keeping with the warning, the extremist forces in J&K have started an operation to break the morale of Jammu and Kashmir police. The violent separatists have started kidnappings the family members of police force. 
Three days ago, militants, mainly recognised as Hizbul operators Riyaz Naiku and Naved Jatt, abducted relatives of policemen in Pulwama, Anantnag, Shopian and Kulgam. They threatened the police force that if it tried to deter the militant action in the Valley then they will never release the kidnapped relatives. But after a major backlash from locals on the kidnappings, the militants released the captives within 24 hours. 
India TV's reporter Manish Prasad today spoke to with some families, whose members were kidnaped by the extremists. One of them is Mohd Maqbool's family. Maqbool has three sons, two are serving in the Jammu and Kashmir Police and the third one, Zuber, was kidnaped by the militants and held capitive for 24 hours. 
Even as Zuber was scared to come before the cameras, his father narrated his ordeal. He revealed that his youngest son was blindfolded by the militants along with at least 10 other captives. Maqbool said that his son was kept in an open ground and was used as an instrument to issue threats to the police.   
Zuber's father claimed that serving in J&K police is a major challenge in itself. The government must take action now to stop this bloodshed, he told India TV. 
Hizbul operator Riyaj Naiku and others also kidnaped Bashir Ahmed Makru's son Faizan. Bashir, who lives in Kulgam's Kharpora, works in J&K police. he revealed that his son returned within 24 hours without any marks of torture on his body but he was kept in a jungle during abduction. 
The militants had allegedly issued a warning that 'if you hurt our families we will hurt yours'.
But not who are kidnaped return home. A few days ago, a boy named Haroon Wani was kidnaped from Doda district and a couple of days later Hizbul posted his picture on their social media profile. He was holding an AK-47. Haroon joined the militant outfit. His father claims that he was coerced into it. 
Haroon is an MBA-graduate and worked in a famous company. The army claims that he was brainwashed on social media.
Watch full coverage of the news on India TV's special show Aaj ki Baat with Rajat Sharma.