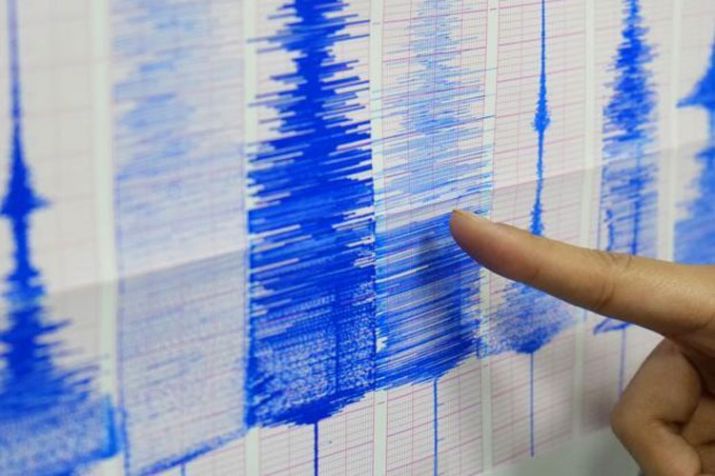 A 6.1-magnitude earthquake struck Arunachal Pradesh in the wee hours of Wednesday, the USGS said.
The quake struck at 1:45 am.
The epicentre of the quake was about 40 kilometres southeast of Along, and 180 kilometres southwest of the state capital Itanagar.
Prelim M6.1 Earthquake Arunachal Pradesh, India Apr-23 20:15 UTC, updates https://t.co/WZ8owYligM

— USGS Big Quakes (@USGSBigQuakes) April 23, 2019
China's official state news agency Xinhua said the quake was felt in Tibet too.
The India Meteorological Department said the earthquake's magnitude was 5.8 on the Richter scale.
Felt #earthquake (#भूकंप) M5.7 strikes 109 km NW of #Dibrugarh (#India) 9 min ago. Please report to: https://t.co/xCfnWVS2z4 pic.twitter.com/b46jwsQOqc

— EMSC (@LastQuake) April 23, 2019
There was, however, a low likelihood of casualties and damage from the quake.
Earthquake measuring 4.8 hits Kathmandu
Another earthquake -- with a magnitude of 4.8 on the Richter Scale hit Kathmandu, Nepal at 6:14 am on Wednesday.
The European-Mediterranean Seismological Centre said that the earthquake measured 4.8 on the Richter scale.
The National Emergency Operation Centre, Nepal added earthquakes with magnitudes of 5.2 and 4.3 hit Naubise in Dhading district at 6:29 am and 6:40 am respectively, ANI reported.