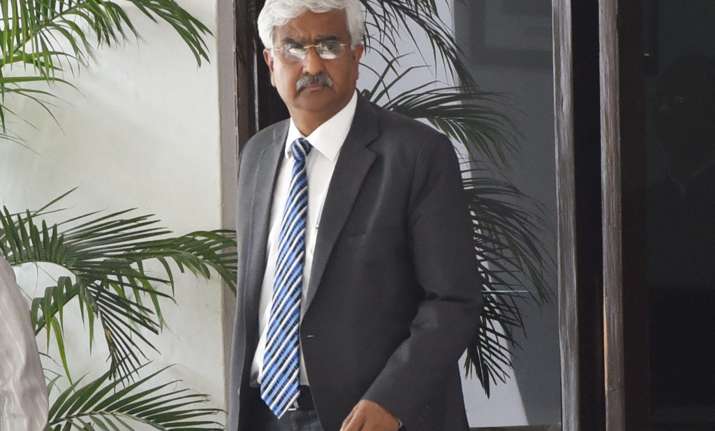 At least 11 Aam Aadmi Party (AAP) MLAs are in the dock for allegedly assaulting Delhi Chief Secretary Anshu Prakash at Chief Minister Arvind Kejriwal's residence on Monday night.
The MLAs whose names have come to the fore are: Ajay Dutt (Ambedkar Nagar), Prakash Jarwal (Deoli), Rajesh Rishi (Janakpuri), Rajesh Gupta (Wazirpur), Rituraj Govind (Kirari), Madan Lal (Kasturba Nagar), Amanatullah Khan (Okhla), Praveen Kumar (Jangpura), Dinesh Mohania (Sangam Vihar), Sanjeev Jha (Burari) and Nitin Tyagi (Laxmi Nagar).
Meanwhile, a local court will on Thursday hear the bail plea of AAP's Okhla MLA Amanatullah Khan and AAP legislator Prakash Jarwal. The duo were sent to one-day judicial custody on Wednesday.
On Wednesday, it was also emerged that Prakash's medical examination, conducted on Tuesday night after an FIR was registered in the case, mentions injuries on his face and elsewhere.
The report observes that there is tenderness and mild swelling behind both ears, swelling over the right zygomatic (cheekbone) region and a bruise on the lower lip (1cm x 0.5 cm size). The examination was done by doctors at Delhi government's Aruna Asaf Ali Hospital in Civil Lines. 
Prakash was taken to the hospital by the city police.
On the other hand, Delhi government bureaucrats on Wednesday reiterated that they would continue to boycott meetings called by CM Arvind Kejriwal and his cabinet colleagues till the CM apologises for the alleged assault on Anshu Prakash. 
In a meeting, around 200 officers resolved that no official would attend meetings called by the chief minister and his ministers till Kejriwal apologies for the incident.