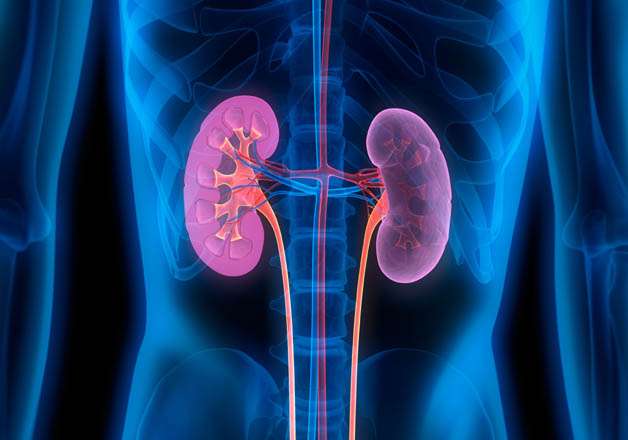 New Delhi: One of life's biggest hurdles is figuring out who your real friends are, but not in the case of Dhanraj. Dhanraj has been suffering from renal disease for the past three years and recently had to undergo dialysis for his survival. He was facing a lot of difficulty finding a donor to save his life.
The true friend he really was, Pawan came forward to help him get his life back by donating one of his kidneys to Dhanraj.
The transplant took place at Safdarjung Hospital and nephrologists, who performed the transplant, said this was truly hard to believe that a friend saved the life of his friend after the blood compatibility was established.
Both Dhanraj and Pawan are partners in a small business.
Pawan said, "Our friendship is about 15 years old. I met Dhanraj, at a company in 2002, and since then we are friends. Dhanraj has helped me during my difficult times when I came to his city. He provided me a place in his own house to live in this city."
"I was unable to see my friend in such a pain as his dialysis procedures became too frequent during the last few months. Nobody from his family fulfilled the medical procedure for renal transplant," said Pawan, adding, "I wish I could help him more and I am blessed to have a friend like him."
"This is a rare and one of its kind case when an "unrelated donor" who is not a family member/ relative of a patient, donate an organ. In such cases, doctors have to verify all the legal aspects that the organ donation is done out of 'love and affection' and there was 'no monetary transaction'. Generally, for renal transplant doctors prefer organ donation from father, mother, brother, sister and other family members", said a senior faculty member of Safdarjung Hospital.
Dr Anup Kumar, Head of Urology Department at Safdarjung Hospital, said, "The patient was diagnosed with kidney disease three years back and since then he was surviving on dialysis. For the last one year, the patient was looking for a donor. His mother could not donate the kidney as she is HVS positive (gynaecological disorder) and other family members did not fulfil the ABO (The ABO blood group system is the most important blood type system (or blood group system) in human blood transfusion) compatibility.
Therefore, his childhood friend voluntarily came forward to donate his kidney to save his life", Dr Kumar added.
As of now, condition of both friends is stable and they are doing well. Their progress is being monitored by a team of experts, said the doctor.
Centre-run- Safdarjung Hospital has performed more than 30 renal transplant surgeries with state-of-art medical treatment till date. Currently, the hospital has a waiting list for more than 50 patients who need renal transplant which is soon going to become more than 100, said the doctor. "These patients will be provided with the Cadaver donors and there is a huge gap between the patient's need and organ donation."
Doctors have come forward to spread the word and request people for more and more organ donation to save lives. They want people to learn from this heroic, full of love act by a friend.