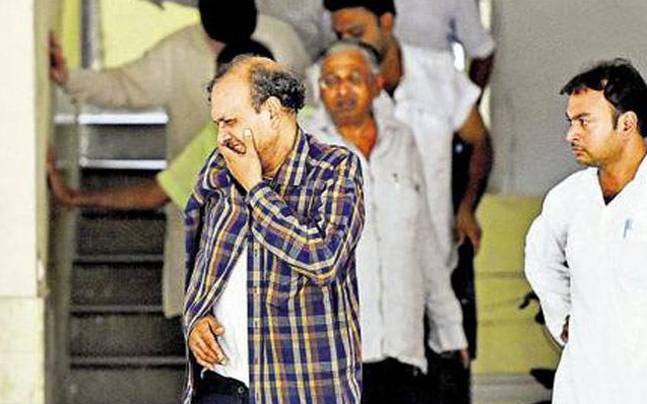 Days before tainted bureaucrat BK Bansal and his son Yogesh allegedly committed suicide, it appears that the latter declared around Rs 2.4 crore under the Income Declaration Scheme 2016 of the IT department. 
According to a Times of India report, CBI has copies of the documents which suggest that Yogesh filed a declaration form with the tax authorities in Delhi on September 22. 
The report further stated that an office copy of the declaration form also carries the stamp of the tax authorities, dated September 25.
The declaration form, dealing with the assessment years 2010-11 to 2016-17, carries the east Delhi residential address of the Bansal family and other personal details, along with Yogesh's PAN number.
The form reveals that no returns were filed by Yogesh during the five-year period 2005-10.
However, after that, he regularly filed returns for every financial year, ranging from Rs 1 lakh to Rs 4.9 lakh.
The documents show that the total amount of declaration of undisclosed income is Rs 23,916,686.00. It also states that a tax of 30 per cent will be payable on the amount disclosed which amounts to Rs 7,175,005.80. 
Moreover, a surcharge of 25 per cent is to be levied on the payable tax, which amounts to Rs 1,793,751.45. The same is also deducted from the income disclosed by Yogesh in the form of a penalty levied at 25 per cent. 
The Centre had announced a four-month compliance window, under which black money holders can declare their unaccounted wealth, pay a tax and penalty of 45 per cent and escape prosecution. The IDS 2016 window was opened on June 1 and will close on Friday. 
Bansal, an additional secretary-rank officer in the Ministry of Corporate Affairs, was arrested by CBI on July 16 for allegedly accepting bribe from a prominent pharmaceutical company. CBI had carried out searches at eight locations in connection with the case during which the agency had claimed to have made cash recoveries.