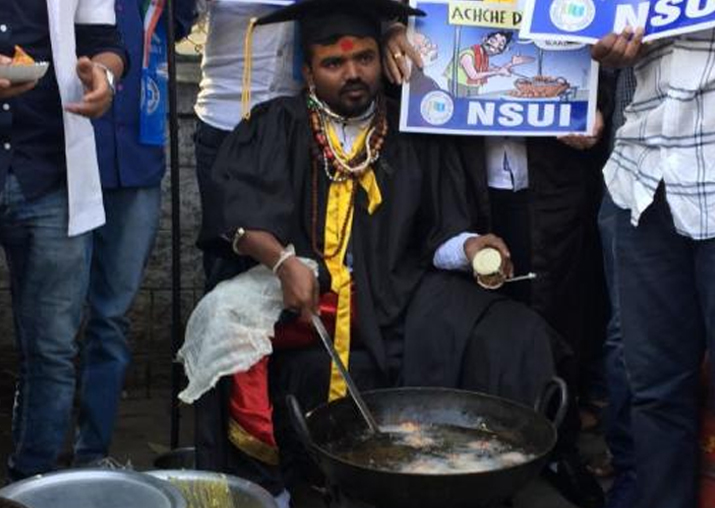 Members of the Congress' National Students Union of India today staged a "pakoda protest" at the Kadak Bazaar locality here against Prime Minister Narendra Modi's statement made recently that even those selling "pakodas" could be counted among the employed. 
Protesting NSUI functionaries prepared the snack and named it after the BJP top brass including Modi, BJP national president Amit Shah, Union Finance Minister Arun Jaitley and Gujarat Chief Minister Vijay Rupani, organisers said. 
The "Modi pakoda" was priced highest at Rs 50, the one named after Shah at Rs 35, the Jaitley one at Rs 25 while the "Rupani pakoda" rounded off the list with a price tag of Rs 15, said organisers. 
The NSUI's Neha Desai said that the protests were carried out by youth who, despite being highly educated, were not getting jobs. 
Vadodara was one of the two Lok Sabha constituencies from where Modi won in the 2014 polls, the other being Varanasi, before relinquishing the former.