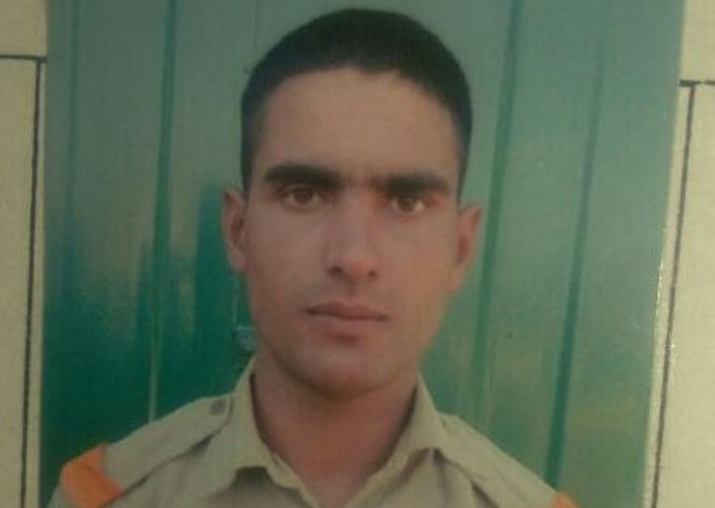 A Border Security Force (BSF) constable was shot dead by terrorists in Jammu and Kashmir's Bandipora district on Wednesday late evening. According to reports, a group of three terrorists barged into his house in Hajin area of Bandipora and killed him. 
Three family members of the jawan, who has been identified as Ramzan Ahmad Parray, were also injured in the attack. The militants forced their way into the house at Parrey Mohalla and started firing indiscriminately at the family.
While the jawan died on the spot, four of his family members -- his father, two brothers and an aunt -- were injured, police said. PTI reported that the condition of the jawan's aunt was stated to be serious, while that of the three others was stable.
Prahari Pariwar stands by the family of one of our member Constable Md Ramzan who was cowardly killed by terrorists today.He was on leave pic.twitter.com/Rfu2pObQX7

— BSF (@BSF_India) September 27, 2017
The BSF constable was deployed with the border-guarding force's 73rd battalion and had come home in Bandipora district on a vacation a few days earlier. 
The Director General of Jammu and Kashmir Police, S P Vaid, termed the incident as "barbaric and inhumane" and said the guilty would be punished.
Former Jammu and Kashmir chief minister Omar Abdullah also expressed his condolences on twitter. He condemned the incident calling it "abominable".
According to reports, when the terrorists barged into Constable Ramzan's house on Wednesday evening to take him away, he and his family resisted.
They dragged him out of the house and when it became clear they will not be able to take him away, they opened fire.
The barbaric incident is similar to the cold-blooded murder of an Army officer from the Valley, Lieutenant Ummer Fayaz. Like Constable Ramzan, Lt Fayyaz was also of-duty and unarmed when he was kidnapped from a family wedding in south Kashmir's Shopian district in May this year.
The army officer's body was found the next day around 30 km from his village, with bullets in his head and abdomen.