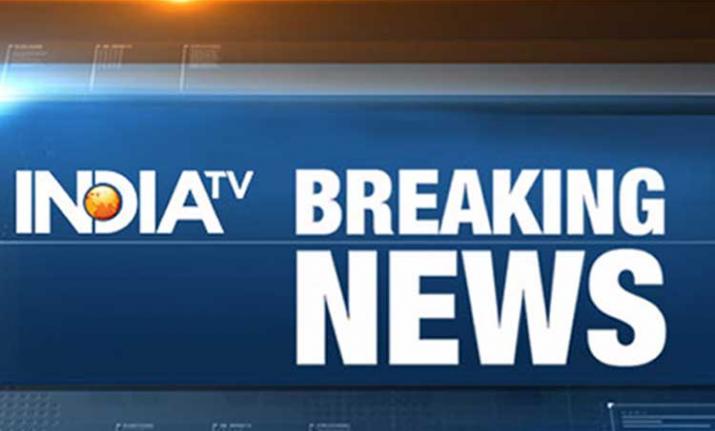 Daily dose of news plays very important role in our daily life. For some people, the morning is incomplete without knowing about what's happening across the world. Some digital-savvy people have a habit of consuming news even when they are travelling or in their free time. In today's world, where people rely on news websites for everything that's happening around, IndiaTV News provides you all breaking news, latest news, breaking story videos, Live TV and top shows of IndiaTV, country's leading news channel on a single platform to ensure you don't miss anything important.
Internet, Twitter, Facebook are buzzing with breaking news and news alerts from India and rest of the world. You can find here the LIVE COVERAGE of all breaking news alerts and latest news updates on just one page. IndiaTV Digital covers all top news as and when it happens and ensures its readers don't miss anything important.
BREAKING NEWS OF JANUARY 4:
04:10 pm: Congress President Rahul Gandhi in Lok Sabha: Price is not part of the secrecy pact. My question is Anil Ambani was brought in for the contract. Who was the one to decide on Anil Ambani?
04:05 pm: Kerala: Devaswom Board seeks an explanation within 15 days from chief priest of Sabarimala Temple for the "purification" rituals carried out after two women in their early 40's entered the temple on January 2.
04:00 pm: Delhi court grants NIA 10-day custody of accused Naeem in new ISIS module case.
03:45 pm: PM Modi addressing a rally in Silchar, Assam: I assure all of you that no Indian citizen would be left out of National Register of Citizens of India (NRC)
03:15 pm: IAF always advises Government to buy two squadrons, which is 36 aircraft instead of 18, in case of emergency purchases, says Sitharaman.
03:10 pm: Delhi: A man beaten to death on suspicion of being a thief in Motia Khan area on Wednesday night. Police have arrested both the accused in the case.(ANI)
12:48 pm: Facing problems in rescuing 15 trapped miners in Meghalaya as there's no blueprint of the mine: Centre tells SC.
12:10 pm: Fire breaks out at a chemical factory in Badlapur, Thane
11:23 pm: SC directs Centre to place on affidavit steps taken since September 2018 to set up search committee for Lokpal. 
11:03 am: Kerala: 2 CPIM workers arrested under sections 302 and 307 for the death of Sabarimala Karma Samiti worker Chandran Unnithan at Pandalam. 
11:00 am: Thrissur police arrests 3 SDPI workers in connection with the attack on BJP workers in Sabarimala
9:31 am:  1 person dead, 15 injured in vehicle pileup on National Highway 28 due to fog conditions in Muzaffarpur
9:26 am: US House passes bills that would end government shutdown, without wall funds
8:47 am: Ajay Maken resigns as Delhi Congress President
07:50 am: Global markets wager on Fed rate cut as slowdown fears swell
6:57 am: Odisha government puts seven districts on alert in view of cyclonic activities in the South Asian Sea
6:30 am: Leh: Two-day Spituk Gustor festival began at Spituk monastery yesterday