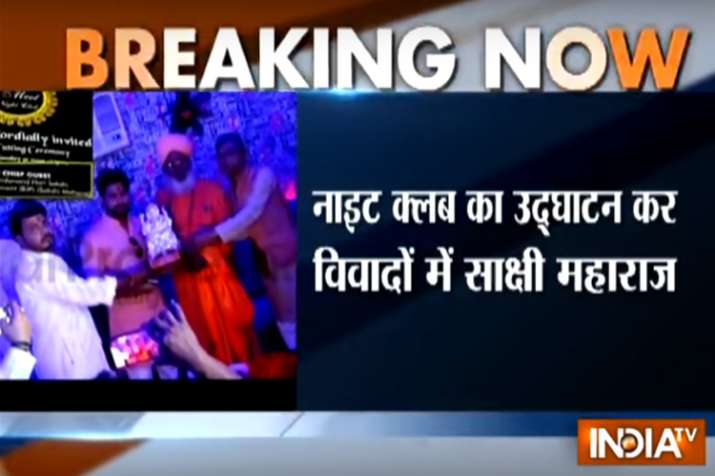 In an embarrassment to the Bharatiya Janata Party (BJP), its MP from Unnao Sakshi Maharaj inaugurated a 'night club' in the Aliganj area of Lucknow on Sunday. 
The nightclub 'Let's Meet' was inaugurated by Sakshi Maharaj who was wearing his usual saffron robes at around 12 noon yesterday.
The incident has sparked a row as Sakshi Maharaj represents Unnao in Lok Sabha, the place which has been in headlines over the alleged rape of a woman by BJP MLA Kuldeep Singh Sengar and death of her father in judicial custody. 
Clarifying on the same, Sakshi Maharaj said, "I did not know it was a nightclub. I was told by former UP state president Rajjan Singh that it was a restaurant owned by his son-in-law. I agreed".
This is not the first time Sakshi Maharaj has grabbed the headlines for jumping into a controversy. Months ago, he had said that "vulgar behaviour" by girls and boys at public places is responsible for rapes.  
The BJP had found itself in a similar situation earlier as well after one of its MLA and cabinet minister Swati Singh inaugurated a beer bar in the capital city last year.
Watch video: Sakhi Maharaj inaugurates nightclub in Lucknow, sparks row