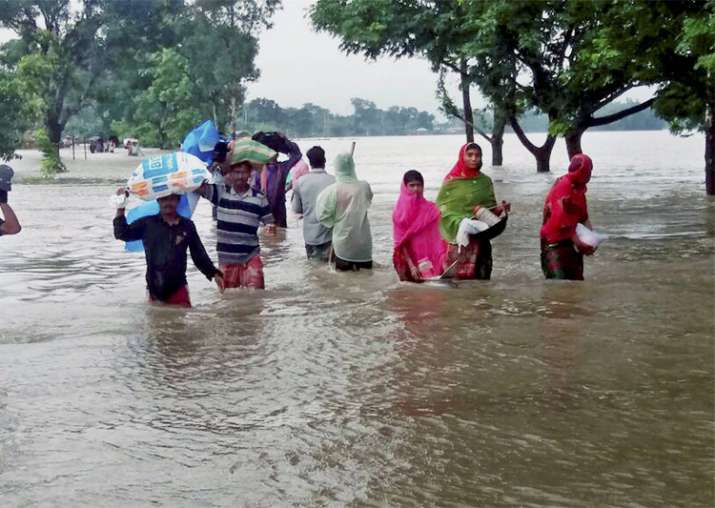 The flood situation remained grim in Bihar with the death toll mounting to 56 and more than 69 lakh people being hit by inundation in 13 districts of the state. Yesterday, Chief Minister Nitish Kumar, accompanied by Chief Secretary Anjani Kumar Singh, made his second aerial survey of flood-hit areas in the state.
Special secretary, Bihar disaster management department, Anirudh Kumar said Araria area in the state accounted for 20 flood-related deaths, West Champaran - 9, Kisanganj - 8, Sitamarhi - 5, Madhepura - 4, East Champaran, Darbhanga and Madhubani - 3 each and Sheohar - 1. 
Over one million people were affected in the worst-hit districts of Kishanganj, Araria, Purnea and Katihar in the last two days. Other affected districts are Darbhanga, Madhubani, Sitamarhi, Madhepura, Saharsa, Supaul, East and West Champaran.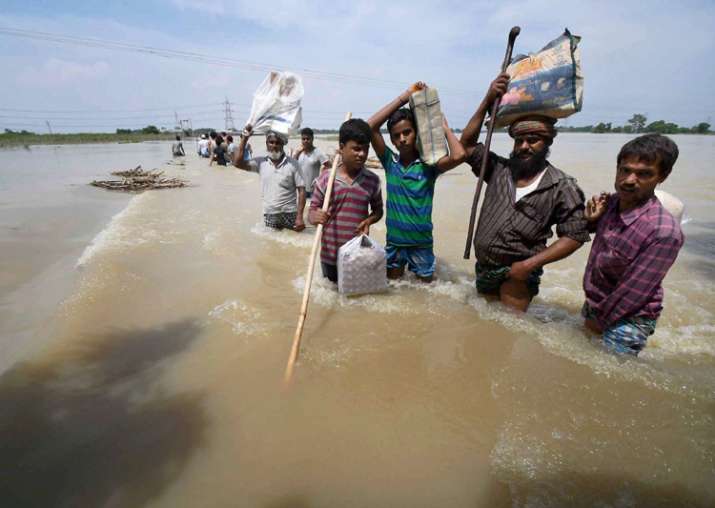 He said that 69.81 lakh people are in the grip of floods which has engulfed 98 blocks and 1,070 panchayats in the eastern state. Kumar added 1.61 lakh people have been taken to safer places. Out of them, 85,949 have been put up in 343 relief camps in different places. 
The situation is grim in north Bihar, where rivers including Koshi, Mahananda, Gandak, Bagmati and Ganga are flowing above the danger level and have caused immense loss and damage.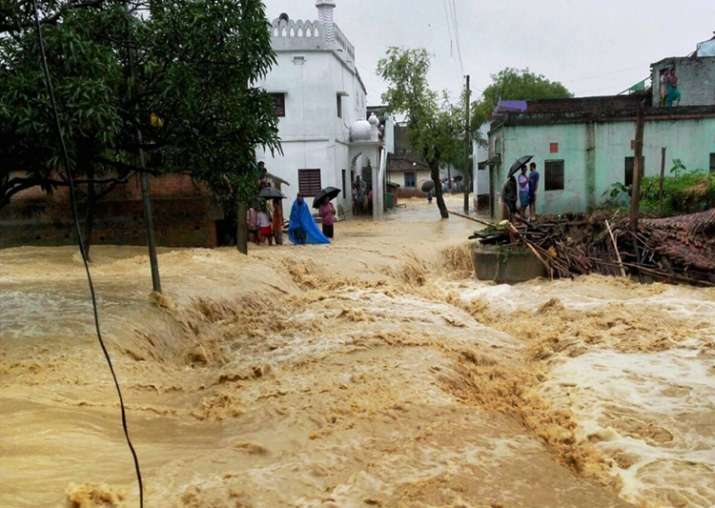 The state disaster management department has asked people living in low lying areas to move to higher places as heavy rains continued. 
"The flood situation in Bihar will continue to be grim following rising water levels in rivers and incessant rains," department officials said.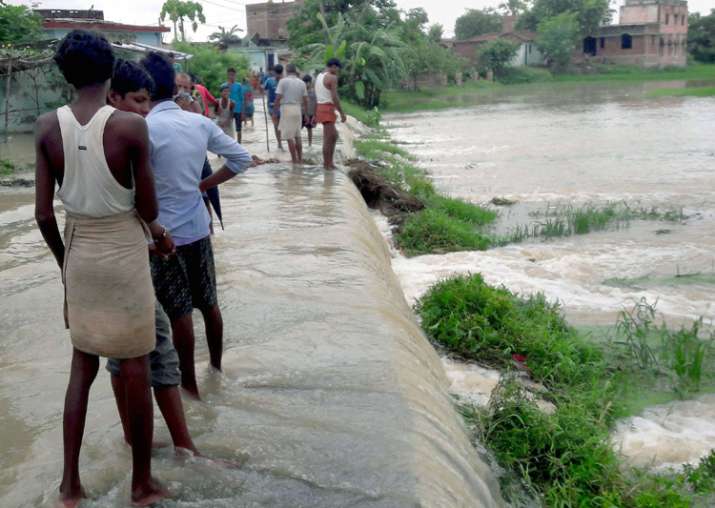 Chief Minister Nitish Kumar on Sunday sought the Army and the Indian Air Force's help in relief and rescue of affected people. He also requested Prime Minister Narender Modi and Union Home Minister Rajnath Singh to provide all possible aid.
My thoughts are with all those affected by floods in parts of Bihar," Modi said. "Centre assures all support to Bihar government to mitigate the flood situation. Teams of @NDRFHQ are in Bihar for rescue and relief work," the PMO tweeted.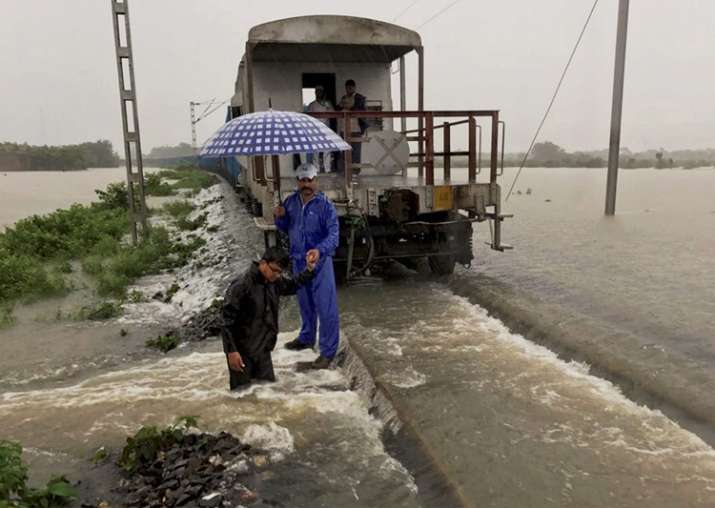 The Chief Minister's Office said an 80-member team from the Bihar Regiment rushed to Kishanganj and Araria on Sunday evening to rescue people. Nitish Kumar has also sought 10 additional teams of the National Disaster Relief Fund from the Centre for affected districts.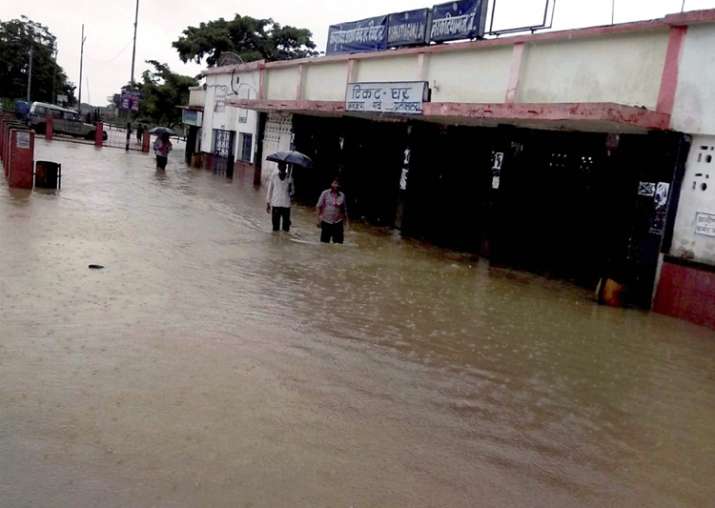 Railway stations in Kishanganj, Katihar and Jogbani in Araria were flooded by water, leaving scores of passengers stranded. According to officials, crops worth crores were damaged and road link to several places had been snapped.