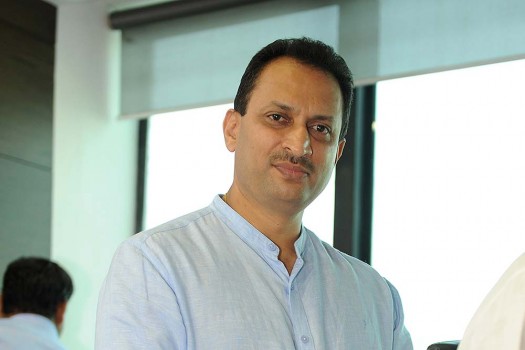 Union minister Ananthkumar Hegde on Monday accused Congress government in Karnataka of protecting Jihadi forces after he received death threats from an internet number to his landline on Sunday morning. 
Hegde, who recently claimed a threat to his life after a road accident involving his escort vehicle, attacked Congress government for 'insensitive, incapable and incompetent' approach to his safety.
Alleging that after the police had become ineffective under the Congress rule, the MP from Uttara Kannada said that the investigating team was in a rush to dismiss the death threat as the government was trying to protect Jihadi forces. 
"Such is the ineffectiveness and incompetence of the police under the present @INCIndia govt., Within 24 hrs of the incidence of hitting my vehicle near #Ranebennur, last week the investigating police team was in a hurry to conclude that there was no intention of murder," Hegde said on social media. 
"What more can I expect from such insensitive, incapable & incompetant govt., which wants to please the #Jihadi forces at any cost? Such calls have only strengthened me and have resolved my steely grit further. My stand towards certain issues would never be diluted (sic)," the minister said in a series of tweets.
Also read | Truck hits Anantkumar Hegde's escort vehicle; minister claims 'deliberate attempt'
The sharp reaction from the BJP MP after he received death threats on his home landline in Uttara Kannada's Sirsi in the wee hours of Sunday morning. The MP's personal secretary Suresh Shetty has filed a police complaint at the local police station. 
According to the complaint, an unknown person called Hegde's mobile number from internet number +0040440000 at 2.17 am, but Hegde did not receive the call. Around 2.20 am minister's landline number rang and his wife received the call. The caller who spoke in Hindi asked 'who is speaking', but she disconnected the call.
Third time, Hegde received the call and the unknown person spoke in Kannada and asked: "Are you Anant Kumar Hegde?" Minister replied yes, the unknown person said, "Are you a big leader? We will cut down your head and make your body into pieces (sic)," and they scolded with bad words. 
"I am used to receiving threatening calls for a long time now. Last night around 2.30am, on my landline, I received couple of blank calls before the third call started abusing & threatening to chop me to pieces, before I disconnected the call. The caller was speaking in Kannada," Hegde tweeted.
The police have registered an FIR under IPC 504 and 507 and investigation is on. 
I have formally lodged a complaint in this context in #Sirsi without any expectations from the govt., Off late, I have lodged series of complaints against antisocial elements harassing & threatining me which so far has not seen any logical conclusion. pic.twitter.com/oLOJRvAkl6

— Chowkidar Anantkumar Hegde (@AnantkumarH) April 22, 2018
The incident comes days after the Union minister alleged a threat to his life following an accident involving his escort vehicle.