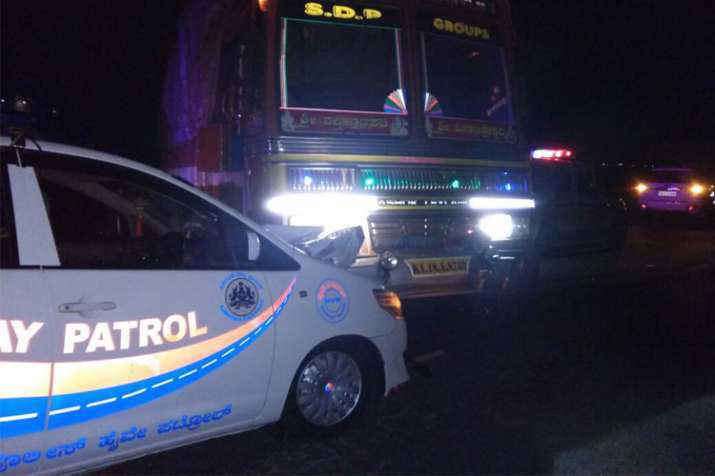 Union minister Anantkumar Hegde's escort vehicle was hit by a truck in Karnataka's Haveri district late on Tuesday night. 
The incident took place around 11:30 pm when Hegde was travelling near Halageri in Ranebennur taluk of Haveri. Police have arrested the truck driver. 
However, the Union minister claimed threat to his life saying that the accident was a "deliberate attempt". 
"A deliberate attempt on my life seems to have been executed just now. A truck on the national highway, near Halageri in Ranebennur taluk of Haveri district, tried to hit my vehicle. Since my vehicle was in top speed, it escaped the hit," Hegde tweeted. 
Suspecting a bigger conspiracy behind this incident, the minister expressed confidence that the police would expose the 'conspirators'.
The Union minister also shared a video from the spot which include a photograph of the truck driver. 
"I urge the police to take the case seriously in spilling the truth out from this guy named Nasir. There might be a bigger nexus behind this incident and am sure Police would expose all of them," he said.